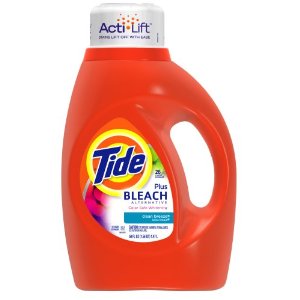 UPDATE: This is no longer available at this price for now.
Amazon currently has a $2/1 Tide ecoupon available.  You can use that coupon to get the 50 ounce bottle of Tide Actilift for $3.99. Plus this ships free when you select Standard Shipping at checkout.  Just make sure to clip that ecoupon that's available on the product page and select Standard free shipping to get free shipping.

Update: It looks like this item is backordered.  but Amazon is letting you order still and use the $2/1 coupon that may not be available when the item comes back in stock.