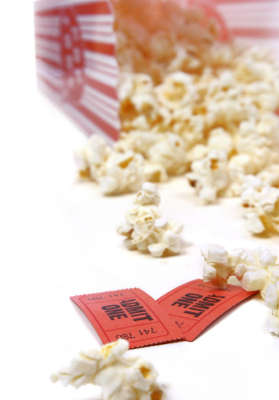 Did not get enough of the Weekly Cinema deals offered by Groupon and Living Social yesterday?  Well, here is one more for you and better!  Tippr (yet another social buying site) is offering the same deal on movie tickets today: 4 for $20.  But if you are new to Tippr you get a $5 credit that you get to use right away making this deal only $15.   Sign up or login to your Tippr account and look for "Seattle Deals" on the drop down menu on the upper right corner to find this deal.  This offer is only available today 9/23 only.
Here is more info about this deal:
Today, just $20 buys four movie tickets from WeeklyCinema. Tickets may be split between 4 customers, and do not need to be used in the same visit. They must be claimed at WeeklyCinema.com by 12/26/2010 and redeemed at Fandango and Movietickets.com theaters within 90 days of being claimed. Customers are NOT required to sign up for any monthly subscription.

Because WeeklyCinema partners with Fandango and Movietickets.com, their tickets are valid for 98% of cinema screens, so you get to see the movie you want, when you want, and at the price you want.
Side Note:
I know I have been sharing a lot of group buying deals with you lately but they are all the rage these days.  So that's where the deals are popping up for now.  I am doing my best not to overwhelm you.  I try to keep things simple for you.  But some deals are sometimes too good not to share.  Feel free to leave me a comment of shoot me an email with your feedback.
Thanks Nithya!