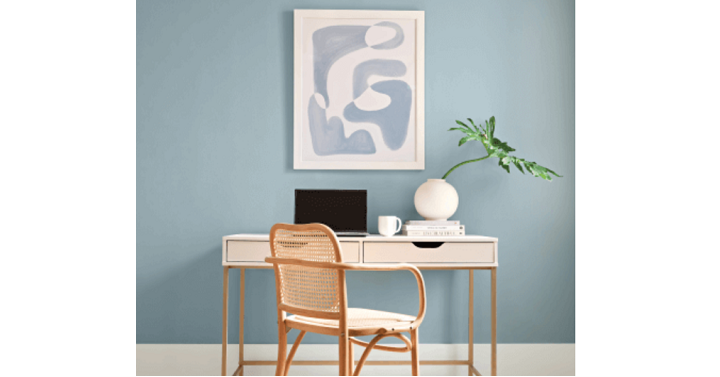 Did you know that painting a room will instantly change the feel of the whole house? If you want a warmer or calmer feel, there are colors that can help do that. Do you want a more modern feel? Then there are colors that can do that too. Whatever you prefer, painting the interior of your home makes such a difference. We recently painted our main kitchen area to a fresh, brighter color. Before it was a darker brown, now we picked Greek Villa from Sherwin Williams. I absolutely love it. Painting is amazing and can brighten a room, but it can also be expensive. So, here are a few tips on how to save some money when you buy your interior house paint.
Plan & calculate your project. Before you buy the paint then be sure to measure your area and calculate how much paint you will need for your project. This will help you so you don't overbuy. Remember, when you tint your paint you cant return it.
Shop the sales. If you have a brand that you love, then sign up for their email list. This is where you will find out when the sales are going on. They may even email you some coupons.  I love the Sherwin Williams paint, so I wait for their 40% off sales. This will save you a lot of money.
Re-use your paint brushes and paint rollers. If you are painting over more than one day, don't throw away your paint brushes and rollers. You can put them in a bag and tie the bag closed so that no air can get in. This way it will stay wet and ready to use the next day. This will save you so much money when you re-use these items.
Buy paint with primer in it. If you're painting a wall that is darker, then you'll want to get primer. But if you can get a paint with a primer, then it can save money in the long run.
Buy paint in bulk. If you have a few different places around the house to paint, then take advantage of the sale and stock up on the paint. This way you can also use the same brushes and rollers, plastic covers and other painting materials.