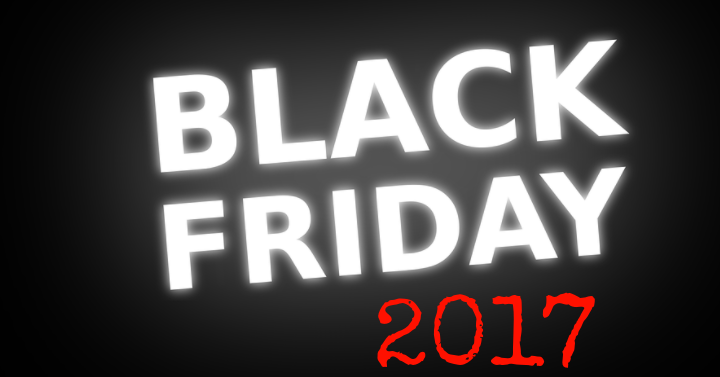 This year Black Friday ads are already popping up, are you ready? It may be a little overwhelming on where to shop and how to get the best deals when there are SO many out there. Here is a list of tips on how to save the most during your Black Friday shopping.
Make a list. You can't start your shopping unless you know what you are shopping for. Have your whole family write down their lists as well. Be sure to include gifts you need to buy for in-laws and neighbors. Once your list is written down, you are ready to shop!
Compare Stores for Best Deals. This is the overwhelming part, but have no fear. Freebies2Deals will be posting their Best of the Best Black Friday deals soon where you have all those hots items compared with the BEST price listed. This way you won't have to take the time comparing each store!
Use store cards to access EARLY Black Friday Deals. Almost every store has their own credit/debit card. During Black Friday you can typically save more with those cards. For example, Target this year is giving REDcard holders get early access to select Black Friday deals on Target.com on 11/22 which is the Wednesday BEFORE Thanksgiving. So that's definitely a plus. If you don't have a Target REDcard you can apply for one now.
Watch for Amazon Lightning Deals. These are HOT and so fun! Amazon has deals that are set to go live at pre-determined times, which means you can look ahead to see when they will go live and then add specific deals to your "Watched Deals" category. You can bookmark this page for ALL Lightning deals. Plus, if you are an Amazon Prime Member you can get early access to most Lightening Deals. This gives you 30 extra minutes to shop the deal before the general public can shop it. If you aren't an Amazon Prime Member, you can get a 30-day free trial of Amazon Prime here.
Use Coupon Codes to Save More. Be sure to check the main page of each store when you are shopping for extra ways to save money. There might be coupon codes that will give you extra percentages off.
Take Advantage of FREE Shipping. During Black Friday you shouldn't have to pay for shipping. So watch for coupon codes on stores main pages or purchase minimums. Most stores will be offering FREE shipping anyway, but just be careful you aren't paying any extra for that. Every cent counts!
Be Quick! You've probably experienced Black Friday where you have all of the items in your cart, just to find out that when you check out half of your items are already out of stock. That can be frustrating! There are limited number of items for just about every Black Friday deal. So, when you are online and ready to purchase your items, be quick and check out fast.