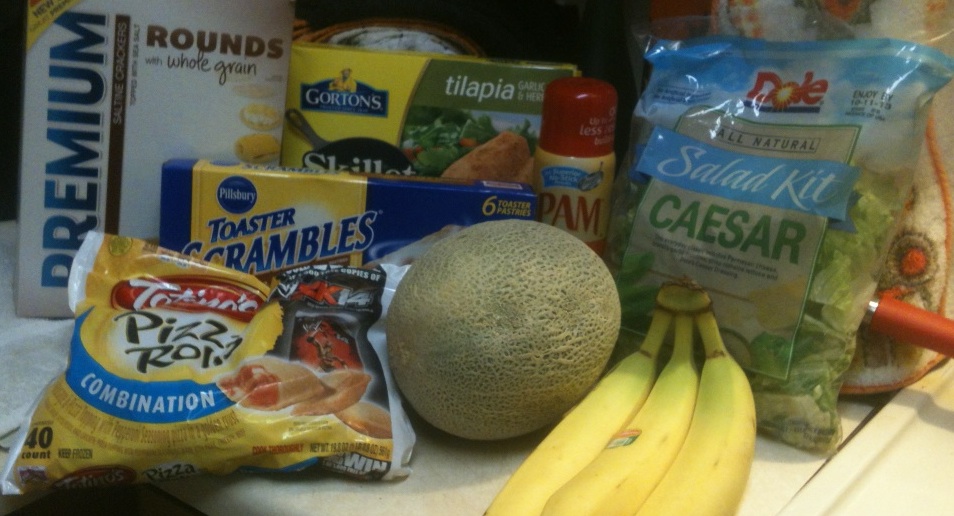 Everyone has to eat and there's no doubt that it's cheaper to cook at home rather than dine out. But grocery shopping can break the bank, too. However, there are some tricks to making it a less costly to grocery shop.
Plan Ahead
For most people, it's convenient to grocery shop on paydays or when there is a need for certain items. However, planning ahead can actually be an integral strategy to saving money at the grocery store.
For one thing, most pundits agree that Wednesday is the best day to hit those food aisles. One reason is that most stores start their new weekly sales on Wednesdays. Another reason is that most big grocers get their food deliveries on Monday and Tuesday, so food is fresher on Wednesday than it would be later in the week.
Go It Alone
Go alone if possible. Kids tend to want to pick up things and it's difficult not to say, "OK" on at least one thing they may say they want. And if it wasn't in the budget, it's going to add to the total cost at check out, or maybe something will have to be crossed off the list to accommodate that item Johnny wants. Taking the kids is not going to save money. Leave them at home if possible, or let them know ahead of time "no" means "no" once inside the store.
Husbands (and wives) are the same way. "Honey, let's get some of these." Grocery store marketers know these things and display items right smack in the aisles to tempt kids and spouses. Got it alone and save money at the grocery store.
Be Disciplined
Make a list and stick to it. It's OK to add something that was forgotten or left off the list, but try not to buy on impulse. That's another thing grocers will capitalize on… impulse buying. They will place items at the end of aisles that shoppers frequent with big "SALE" signs to tempt shoppers. The item may be promoted as a sale item, but if it's not on the list, it means extra money is being spent that will add to the final bill. Think… is this something the family needs?
Load Up On Coupons
Coupons should be part of the plan to save money at the grocery store. In today's marketplace, they are available in multiple forms. Of course, the Sunday paper is usually loaded with inserts that include blocks of coupons from different vendors. They also come in the mailbox during the week.
Nowadays, there are also multiple sites online that offer coupons that can be downloaded to a smart phone, printed or added to the store's shopper discount card. Popular sites to find coupons are coupons.com, Redplum, Smartsource just to name a few.  You can always search my coupon database for any coupon you may need.
Most chain grocers offer their own discount cards. It's free to sign up and they tend to give shoppers access to special deals. In addition, shoppers can save money by downloading coupons on to the discount card from the grocer's website.
For example, Kroger (in the East, Smith's in the West), sends out weekly emails alerting shoppers of current specials, as well as a selection of discount offers via coupons that can be added to the shopper's membership card like the weekly Friday Freebie I post. The coupons, or discounts, are calculated automatically at the register.
Buy Generic
American shoppers tend to be brand oriented. However, often times the store brand or generic version may be cheaper. Compare ingredients. Pick up that favorite brand and compare the ingredients to the generic one. Not only should the ingredients be the same, they should be in the same order. Items are listed in the order of the quantity inside. For example, if the first item is corn meal, then that means there's more corn meal in the product than any other ingredient.
Shopping smart can save money at the grocery store. Plan ahead, take the time to make a list, stick to it and try to go alone. All these things could add up to big savings at the grocery store.