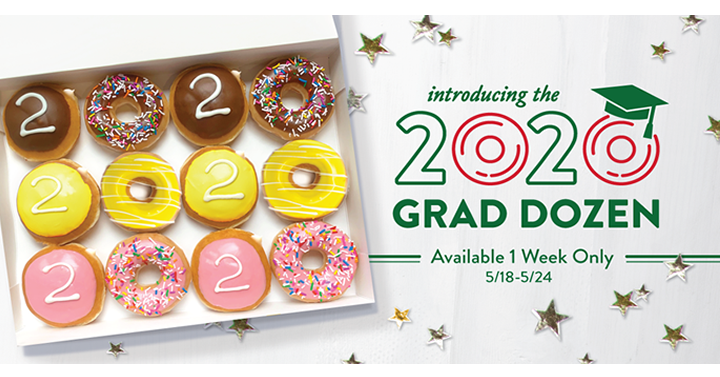 DON'T MISS IT! THIS IS TODAY ONLY!
Are you a 2020 high school or college senior? Get a FREE 2020 Graduate Dozen on 5/19/20! On 5/19 seniors can get one 2020 Graduate Dozen FREE by wearing their cap and gown, or other Class of 2020 swag proving their senior status, to their local Krispy Kreme shop. The 2020 Graduate Dozen is available at participating Krispy Kreme shop locations only while supplies last.
Wearing or bring something from the list below!
Cap and gown with 2020 tassel
Class of 2020 apparel (t-shirt, sweatshirt, etc.)
2020 letterman jacket featuring senior status
2020 class ring
Graduation announcement featuring name with matching ID
Student photo ID featuring senior status
Other Class of 2020 senior swag