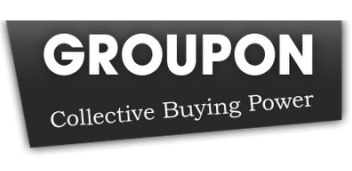 are today's top 10 Groupon Daily Deals for 10/06/11. It does not matter what city you live in to get the below deals. If you click the link and do not see the deal (they are scrolling deals), please click ALL DEALS on the top navigation bar to see it.
Houston: Online store Vistaprint is offering $60 worth of Halloween stationary, t-shirts, bags and more from this landing page for just $15.  This page also includes items at 30% just for you! This Groupon is not valid towards shipping or tax and is not valid in CT, IL, NC, NY, or non-US addresses.
Columbia, MO: Get $155 worth of custom-made jeans from Indi for $85. Shipping is included.
 Chicago: Pay $25 for $50 worth of home technology from The Sharper Image'sonline store. This Groupon can be applied toward shipping costs, which start at $9.95 for packages five pounds and under shipped by UPS Ground.
Santa Cruz: Priced at $15, you get $30 worth of Halloween merchandise at Halloween Mart.  Extra fee for shipping and there are quite a few details, so read carefully!
Piedmont Triad: Purchase 12 issues of Lucky magazine for $6 (a $12 value).
Travel Deals:
Groupon Getaways: Fly to Casa Dorada in Cabo San Lucas, Mexico. Four-Night Stay for Two in Junior Suite with Spa and Dining Credits and Champagne Service for $600. Combine Up to Eight Nights.
Groupon Getaways: Stay at the Asclepios Wellness & Healing Retreat in Alajuela, Costa Rica. Four- or Seven-Night Relaxation and Wellness Package for Two in Deluxe Room from $529. Combine Up to 14 Nights.
Groupon Getaways: Visit Camden Harbour Inn in Camden, Maine. Two-Night Stay with Daily Breakfast for Two for $328. Combine Up to Four Nights.
Groupon Getaways Visit The Darling House in Santa Cruz, California. One-Night Stay for Two for $169.
Thanks, Group Buy Girl!