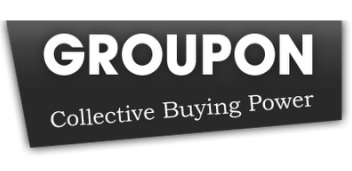 Here are today's top 10 Groupon Daily Deals for 11/09/12. Please read the fine print before you make a purchase.
Online Deals
Groupon Goods: Pay $15 for Discovery kids projection alarm clock (up to $25.99 list price).
Groupon Goods: Pay $12 for two six-packs of Fila boys' swift-dry socks ($24 list price).
Groupon Goods: From $39, this collection of Barbie furniture features colorful motifs that make them a great fit for any young girl's bedroom, playroom, or fallout shelter. The child-sized furnishings are designed for youngsters between 2 and 7 years old.
Groupon Goods: Pay $39 for a speaker dock for the iPod, iPod Touch, and iPhone ($99.99 list price).
Local Deals
New York City: Celebrate a Big Apple Christmas wherever you are with this GrouponLive deal for the Radio City Christmas Spectacular for $47, starring the Rockettes, at Radio City Music Hall. Showtimes are available from Friday, November 9, through Saturday, December 1. Doors open 30 minutes before showtime.
Atlanta: Pay $12 for $24 worth of frozen yogurt from Yogo Ono.
Chicago: Pay $10 for $20 worth of Puerto Rican breakfast, brunch, and lunch.
Dallas: Pay $15 for $30 worth of barbecue for dinner or $8 for $16 worth of barbecue for lunch from H&D BBQ & Grill.
Travel Deals
Groupon Getaways: From $74 stay at the Sailport Waterfront Suites in Tampa.
Groupon Getaways: From $399 stay at Hope Lake Lodge and Conference Center in Finger Lakes, NY.