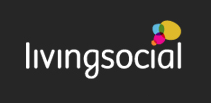 Here are the Top Daily Living Social Deals for 01/12/12. Many of these deals are national. It also does not matter what city you live in to get local deals. Please don't forget to read the fine print.
Online Deals
Birmingham: Pay $10 for a custom-made 12-month wall calendar (a $22 value). Or, for the same price, get a 16×20 or a 20×30 poster calendar (a $20 and $25 value, respectively).
San Francisco: Get today's deal for a month of unlimited boot camp classes and diet with BCOR Fitness.
Tucson: Get today's deal from Livemocha. Pay $25 (regularly $60) for six months of Gold Key access to online courses in Spanish, French, Italian, German, and 34 other languages; or pay $39 (regularly $100) for 12 months of access.
Denver: For $29 (regularly $180), you'll get a teeth-whitening kit from Smiling Bright.
Local Deals
NYC Midtown: Very popular local deal! Scare some excitement into your drab travel plans with today's deal from Times Scare: $17 (regularly $35) buys admission to shock illusionist's Dan Sperry's "Magic Show.
San Diego North County: Devote $20 and get $40 to spend at Scents & Sprays.
Chicago South/Southwest Suburbs:  Pay $10 for $20 worth of food at Al's Beef and Nancy's Pizza.
Greater Houston: Get today's deal from Today's Vision: Pay $59 (a $280 value) for one pair of prescription eyeglass frames with polycarbonate, UV-protected, scratch-resistant lenses, plus 20% off your first order of contact lenses.
Travel Deals
Orlando, FL: Escape to Mike Ditka Resorts Runaway Beach Club. Kick off a one-night stay for up to four in a one-bedroom suite ($79) or up to six in a two-bedroom suite ($90), now through February 29, 2012. Or, stay for two nights in a one- ($145) or two-bedroom suite ($185) during those dates.
Lenox, MA: Escape to the Hampton Terrace Bed and Breakfast in the Berkshires.For $299, you'll get a two-night stay for two in the room of your choice, plus two glasses of wine each evening, late 12 p.m. checkout, and an upgrade to a suite for just $50 per night (subject to availability upon check-in).
Thanks, Stretching a Buck!