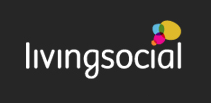 Here are the Top Daily Living Social Deals for 04/02/12. Many of these deals are national. It also does not matter what city you live in to get local deals. Please don't forget to read the fine print.
Online Deals
Fresno: Pay $10 for $20 to spend on merchandise at YoYo.com, a happy place to shop for toys and birthday gifts.
Nationwide Deals: Pay $10 to spend $20 at Overstock.com.
Buckhead: Pay $29 to get a Self Discovery DNA Kit from ConnectMyDNA.com.
Billings: Pay $15 for $30 to spend at PersonalCreations.com. This online retailer stocks a whole host of springtime gifts, such as the best-selling, personalized, all-in-one Easter basket.
Some Local and Travel Deals
Sacramento: Spend $45 (regularly $90) for a 90-minute massage at Desert Palms Alternative Health in Fair Oaks.
Chicagoland: Take off on a 40-minute ride in a Boeing N2S Stearman airplane for $234 (regularly $390) or a North American T-6 Texan airplane for $312 (regularly $520).
NYC Midtown: Here is a popular entertainment deal. Drop $37, and you'll get an orchestra seat ticket to see the world's longest-running musical, The Fantasticks, on Broadway which is currently featuring pop star Aaron Carter (a $75 value).
Greater Houston: Get close to the mysteries of Egypt with today's deal from The Museum of Fine Arts, Houston, where $49 buys you two tickets to the "Tutankhamun: The Golden King and the Great Pharaohs" exhibit, plus one exhibition catalogue (a $95 value).
Living Social Escapes: Escape to the Coyaba Beach Resort & Club for that Old World feel in Jamaica, a former British colony. Stay for three ($653) or five ($1,088) all-inclusive nights with a plus one in an Ocean Deluxe Room and enjoy three daily meals, all alcoholic beverages by the glass—including premium brands—and a $40 (three-night stay) or $65 (five-night stay) spa credit.
Living Social Escapes: The AAA Three Diamond Emerald Dolphin Inn in Ft. Bragg, CA, just steps from ocean cliffs and walking trails, is offering a one-night stay for two, Sundays through Thursdays ($75) or Fridays and Saturdays ($90), in a quiet and cozy king or double-queen suite. Each is equipped with Wi-Fi, TV with cable, and a private bathroom with granite accents.