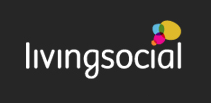 Here are the Top Daily Living Social Deals for 04/10/12. Many of these deals are national. It also does not matter what city you live in to get local deals. Please don't forget to read the fine print.
Online Deals
Nationwide Deals: Pay $29 for a 16×20 gallery-wrap custom canvas print, $39 for a 20×24 print, or $49 for a 20×30 print (a $110, $140, and $159 value, respectively) from Image Canvas.
Cobb County: Pay $9 (regularly $20) for 24 issues of Parenting (for families with babies, toddlers, and preschoolers) or Parenting School Years (for kids in kindergarten and older). Or, pay $18 and receive 24 issues of both editions (a $40 value).
Gainesville: With today's deal, pay $9 to $20 to spend on personalized thank-you notes from Thankster.com.
Nationwide Deals: Pay $10 (regularly $20) for a one-year subscription to one of the National Wildlife Federation's award-winning children's magazines — Ranger Rick for ages 7 to 14, Big Backyard for ages 4 to 7, or Wild Animal Baby for ages 2 to 4.
Some Local and Travel Deals
San Francisco: Spend $19 (regularly $38) and enjoy a 90-minute boat tour of the Bay with today's deal from San Francisco Whale Tours.
Atlanta: Pay $10 for $20 to spend on food and drink at Romeo's New York Pizza.
Chicago: Let the Blast Camp Paintball & Airsoft field become your canvas by aiming for today's deal: Pay $44 for all-day paintball passes for two, including rental equipment, 250 paintballs per person, and unlimited air refills (an $89 value).
NYC Upper East Side: This very popular deal expires today! Grab a spot aboard Johnny Rockets, where today's all-American deal lands you $30 worth of food and drink for $15.
Living Social Escapes: You and an accomplice will undertake a four ($1,597) or six night ($2,112) stay for two between May 1, 2012 and May 15, 2013 at Hatchet Caye in Belize.
Living Social Escapes: For $89 you can stay at the Bolger Center Hotel in Potomac, MD, breakfast for 2, and 2 $10 Metro Fare cards.