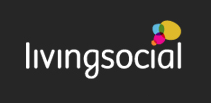 Here are the Top Daily Living Social Deals for 05/17/12. Many of these deals are national. It also does not matter what city you live in to get local deals. Please don't forget to read the fine print.
Online Deals
Phoenix Families (featured products): For $15, get this bundle of body art supplies from Melissa & Doug. The nail art activity book includes 15 mani/pedi pages, 5 hairstyling pages, and a wooden stylus, so kids can scratch their own designs onto more than 90 stickers.
Phoenix Families (featured products): For $10, get a Sports-Themed Digital Coin Banks.
Atlanta Families (featured products): Pay $20 for a ThingamaPets Singing Lamb. Connect the built-in USB cable to your computer, start downloading songs, stories, and nursery rhymes from www.thingamapets.com, and the toy comes to life!
Atlanta Families (featured products): For $12, try this activity bundle from Melissa & Doug. This awesome activity set includes a truck-shaped carrying case with 12 triangular crayons and two jumbo coloring books with a total of 100 pictures.
Some Local and Travel Deals
Houston: To really hail the mighty state, take to the prairie sky at the 750-foot Tower of the Americas, where $11 buys admission for two to Flags Over Texas Observation Deck and the Skies over Texas 4D Theater experience (a $22 value).
Sacramento: Pay $40 (regularly $95) for a beginners' glass bead making or a glass fusing class, or spend $60 (regularly $200) for an introduction to glass blowing class from Design with Fire in West Sacramento.
Orlando East: Today's deal is from Green Meadows Farm. Pay $11 (regularly $23), and you'll get admission for one to the petting zoo along with a souvenir cup to take home.
NYC Midtown: Here is a deal from Cirque du Soleil. Get Front Orchestra/First Mezzanine Ticket ($81), Prime Orchestra Ticket ($112), or Premium Orchestra Ticket ($204) to "Zarkana" from Cirque du Soleil.
Living Social Escapes: Escape to Tahéima Wellness Resort and Spa on the Riviera Nayarit of Mexico, just north of Puerto Vallarta. Find equilibrium during a four ($315), five ($388), or seven night ($489) stay for two adults and up to two children under 12 in a one-bedroom unit.
Living Social Escapes: Escape to The Burton Inn in Cambria, CA, where you'll enjoy a two-night stay for two, Sundays through Thursdays in a luxury king suite, with breakfast each morning and a wine social every evening ($249).