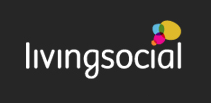 Here are the Top Daily Living Social Deals for 06/20/12. Many of these deals are national. It also does not matter what city you live in to get local deals. Please don't forget to read the fine print.
Online Deals
Los Angeles Families: Get a fun multi-colored mat from Trademark Games for $29. Comprised of 28 interlocking tiles—including 26 letters of the alphabet, a star, and a moon—this seven-by-four-foot floor mat is a great fit for your child's playroom, nursery, or bedroom.
Milwaukee Northwest Families: Paint the rainbow with the ultimate coloring kit from Giddy Up, which includes 34 marker pens, 1 detail pen, 10 large art posters, and 10 small art posters.
Atlanta Families: Made for the princess who would live happily ever after, this nursery room décor set from JoJo Designs is charming. The bundle includes a roll of pre-pasted wallpaper (6 inches wide, 15 feet long); a fabric-covered musical mobile, which winds up and plays Brahms's Lullaby; a set of three handcrafted wall hangings, adding visual interest to your space; a fairy lampshade; and a great set of pink cotton crib sheets. A nursery set for a boy is also available.
Atlanta Families: Get in the sporting spirit with these 40-inch windsocks from In the Breeze for only $15.
Some Local and Travel Deals
Houston: For $22, you'll get four admission tickets, four skate rentals — your choice of inline or traditional skates — and four 16-ounce drinks (a $44 value) at SKATE Champions.
San Diego: Drop $69 (regularly $218), and Beach Shoot San Diego will arrange a kayak trip complete with rental gear and send along a professional adventure photographer to document your entire magical voyage.
Atlanta: For $50, you and a companion can enjoy round-trip shuttle service to Hartsfield-Jackson International Airport on a Monday through Saturday (a $110 value).
Chicago: Spend your lunch break differently when you head to Printers Row Dentistry and pay $199 (regularly $600) for an hour-long, in-office laser teeth-whitening treatment.
Living Social Escapes: Escape to a place that is all-inclusive : the Hola Grand Faro in San Jose Cabo, Mexico. Stay for four nights in a Deluxe Ocean View Room for two ($699),
Living Social Escapes: Escape to Crystal Mountain Resort & Spa in northern Michigan. Grab your favorite caddy and enjoy a one-night stay for two in a Hotel Room, Sundays to Thursdays ($169) or Fridays and Saturdays ($179); or drive toward a two-night stay for two in Hotel Room, Sundays through Thursdays ($259) or Fridays and Saturdays ($279) between now and December 1, 2012.