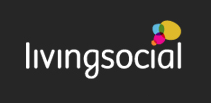 Here are the Top Daily Living Social Deals for 07/09/12. Many of these deals are national. It also does not matter what city you live in to get local deals. Please don't forget to read the fine print.
Online Deals
Nationwide Deals: Get a five-piece Apple power pack for your iPhone or iPod for $17 (regularly $70), including shipping to the continental US. The package includes a data-sync cable, a 12/24v car charger, a 110/220v wall charger, a USB desk dock charger, and a pair of 3.5-millimeter in-ear headphones with a touch answer button and mic.
Nationwide Deals: Let this deal from Craftsy.com lend a helping hand: Pay $20 (regularly $40) for one online crafting class of your choice.
Nationwide Deals: Pay $10 for a three-month membership to Archives.com (a $20 value).
Nationwide Deals: Pay $23 for $50 to spend on Mother Earth-approved reusable shopping bags from this online retailer.
Some Local and Travel Deals
San Diego: Pay $39 (regularly $99) for a two-hour introduction to scuba class at House of Scuba. Adults and children ages 10 and up will meet at a nearby pool where a PADI professional will be present to teach you the basics of water safety and how to use your fins, mask and buoyancy control device.
NYC Citywide: Escape with this deal from Hunter Mountain in the northern Catskills. Pay $17 (regularly $34) for one ticket to the German Alps Festival (August 11 or 12), which includes a beer or soda, a knockwurst, and one ride on the scenic Summer Skyride (a chairlift to the mountain's summit). Or, pay $19 (regularly $38) for one ticket to the International Celtic Festival (August 18 or 19), which also includes a beer or soda, a knockwurst, one ride on the Summer Skyride.
Dallas: Here's a deal from S&B Remodeling & Construction. With today's deal, pay $69 for two hours of handyman and remodeling services (a $250 value). Or, pay $128 for four hours of handyman and remodeling services (a $500 value).
Houston: Pay All American Carpet Cleaning to clean up three rooms of carpeting of up to 900 square feet for $29 (a $60 value).
Living Social Escapes: Take a trip to the Congress Hotel Ocean Drive in Miami Beach, FL. Treat yourself to an ocean-view getaway for two with a one ($152) or two night ($289) stay in a Deluxe Standard Suite with a complimentary upgrade to the hotel's best available room type.
Living Social Escapes: For $241, stay at Sylvan Valley Lodge in Sautee Nacoochee, GA. Pour yourself a two night stay for two in a Lodge Guestroom, including daily breakfast for two, a wine tasting in the lodge tasting room, a bottle of your favorite wine from the tasting, and evening wine and cheese.