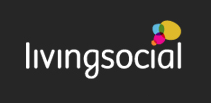 Here are the Top Daily Living Social Deals for 07/12/12. Many of these deals are national. It also does not matter what city you live in to get local deals. Please don't forget to read the fine print.
Online Deals
Nationwide Deals: With this deal from Luxor Linens, pay $39 for a monogrammed Bora Bora Resort Beach Set, including one Egyptian cotton beach towel, one premium tote bag, and one comfort-grip sports bottle (a $149 value).
Nationwide Deals: For $49 (regularly $150), you'll get a six-month subscription to Transparent Language Online, including more than 50 hours of self-guided language-learning material. Along with 33 lessons for each language — choose Spanish, French, Italian, Arabic, Portuguese, Mandarin, Russian, Greek, Hebrew, Norwegian, Polish, Swedish, Haitian Creole, Dutch, or many more — this online learning center offers interactive games, conversation practice, and progress tracking.
Nationwide Deals: Pay $10 for a three-month membership to Archives.com (a $20 value).
Nationwide Deals: Add a little splash to your satchels with today's deal from EnviroVogue: Pay $23 for $50 to spend on Mother Earth-approved reusable shopping bags from this online retailer.
Some Local and Travel Deals
San Francisco: Pay $10 for a Seed farm box of fresh, local, and organic produce, which is about 15 to 20 servings (regularly $21); $13 for a Sprout farm box, about 20 to 25 servings (regularly $26); $16 for a Garden farm box, about 30 to 40 servings (regularly $32); or $21 for a Harvest farm box, about 45 to 50 servings (regularly $42).
Atlanta: Pay $45 (regularly $100) to get a carpet cleaning and deodorizing treatment good for a hallway and three rooms, each measuring up to 225 square feet. If you're baffled by the splotches found all around your house, pay $100 (regularly $225) to get the same steam-cleaning services for two hallways and seven rooms.
Chicago: Pay $20 to spend $40 on food and drink at Cafe Laguardia.
NYC Citywide: Here's a deal from Nino's Tuscany Steakhouse: Pay $79 for a four-course dinner for two with bruschetta, two appetizers, two entrées, two desserts, and your choice of a bottle of Pinot Grigio Santa Marina or Novecento Malbec (a $200 value).
Living Social Escapes: Stay at the Lansdowne Resort in Loudoun County, Virginia. Treat yourself to the spoils of this week's one-night Escape ($260 for Sundays through Thursdays; $284 for Fridays and Saturdays), which includes a deluxe room stocked with thoughtful amenities for up to two adults and two kids, buffet breakfast, a bottle of champagne, valet parking, and the resort fee.
Living Social Escapes: Escape for a one-night stay for two, Sundays through Thursdays ($115) or Fridays and Saturdays ($153), in a standard king or double room at the Wyndham Riverfront New Orleans Hotel, situated in the Warehouse/Arts District and just steps from the Mississippi River.