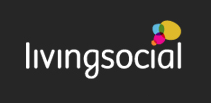 Here are the Top Daily Living Social Deals for 07/19/12. Many of these deals are national. It also does not matter what city you live in to get local deals. Please don't forget to read the fine print.
Online Deals
Nationwide Deals: For $25, today's deal gets you $50 to spend online on designer clothing and accessories at SINGER22.com, shipping excluded.
Jackson: Start a celebration in your kitchen for this deal: a knife block with a set of 18 knives from World Class Knife Set for $35 (regularly $120).
Chicago Families: This deal from Little Passports is your kid's ticket to a world of knowledge: $26 for a three-month Traveler Package designed for kids ages 5 to 10, with shipping included (regularly $52).
Birmingham: Let the beauty blossom with today's deal from Image On Metal. Pay $19 for an 8×10 (regularly $69), $29 for an 11×14 (regularly $89), or $39 for a 16×20 (regularly $139) metal print.
Some Local and Travel Deals
Greater San Diego: Find a new reason to love our sun-soaked stomping grounds every month with today's deal: a one-year subscription to the local publication, San Diego Magazine, for $8 (an $18 value).
Austin: Here's a deal from Aster's Ethiopian Restaurant. Pay $12, and receive $25 worth of non-alcoholic beverages and food, such as the national dish, doro watt (spicy chicken dish simmered slowly in Berbere sauce and authentic spices and served with a hard-boiled egg), or fasolia wott (potato, green beans, carrots, onions, and tomato sauce with cinnamon, garlic, and ginger).
Metro Atlanta: Pay $50 (regularly $142.49) for admission to Rainbow Days at Six Flags Over Georgia on Saturday, August 25, and you'll also receive a parking pass and entry to an all-you-can-eat buffet. Benefiting The Health Initiative, MEGA Family Project, and Pets Are Loving Support, this annual event strives to bring together allies and members of the LGBT community.
Chicago: Here's a deal from Aeration Experts. Pay $40 get lawn aeration service for up to 6,000 square feet.
Living Social Escapes: Make like a wallaby and hop on an exclusive 11-day Escape for one person to Cairns and Sydney, Australia––flights included––courtesy of Down Under Answers ($2,499 for flights departing from July 24 to September 21, or $2,699 for flights departing from September 22 to December 8).*
Living Social Escapes: Escape—from now through October 31—in the lodging of your choice at Big Bear Mountain Resorts in California, courtesy of Big Bear Vacations. Sink your claws into a two-night stay for up to four ($270) or eight ($420) guests in a Jeffries Pines or Shore Acres Lodge or Lakeview Lodge & Townhome. Or, hibernate a little longer with a four-night stay for up to four ($480) or eight ($750) people in the same accommodations.