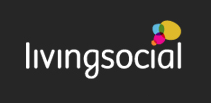 Here are the Top Daily Living Social Deals for 07/25/12. Many of these deals are national. It also does not matter what city you live in to get local deals. Please don't forget to read the fine print.
Online Deals
Nationwide Deals: Skip emoticon-filled e-mails and put pen to paper with this deal from Paper Culture: Pay $10 for $40 to spend on merchandise. Featured in Real Simple, The Wall Street Journal, and People, this online retailer stocks a wide array of whimsical cards for all sorts of events, including baby showers, birth announcements, birthdays, and more.
Nationwide Deals: Land on the perfect combo of form and function with this deal from Incase: Pay $35 for $70 to spend online on backpacks or other bags, with free shipping.
Nationwide Deals: Pay $169 for a Nook Tablet 8 GB.
Scottsdale: Grab some stunning shots when you pay $29 for a 16×20 photo-to-canvas, gallery-wrapped print (a $129 value) from Fabness.
Some Local and Travel Deals
Los Angeles: For $29 (regularly $75), you'll get a 90-minute surfboard or stand-up paddleboard rental from Islands Surf Camp in Santa Monica, including a paddle and wet suit.
NYC Midtown: Arrange a meat and greet with Statler Grill, and you might just discover that you and this esteemed establishment are char-crossed lovers. With today's deal from this formidable newcomer, pay $79 for a three-course dinner with two appetizers, two entrées, two sides, two desserts with coffee, and one bottle of wine (a $210 value).
Atlanta: Today's deal is from The Murder Mystery Company. Get clued in when you pay $29 for a three-course murder mystery dinner at Blue Mark Studios on Jefferson Street (a $60 value).
Chicago: Here's a deal from Vapiano. Pay $11 to enjoy a glass of wine and any entrée at this sleek, fast-casual Italian eatery, where you use a chip card to order your meal at different stations (a $22 value).
Living Social Escapes: Let off some steam amid geysers, snowy peaks, and freshwater springs at Snowcreek Resort in Mammoth Lakes, California. Decompress with a three-night stay for two in a one-bedroom condo ($306) or for up to four in a two-bedroom condo ($423) with access to Snowcreek Athletic Club from October 8 through December 13. Or, score with three-night stay for two in a one-bedroom condo ($339) or for up to four in a two-bedroom condo ($471) with one round of golf for two or four with a cart and four or eight driving range tokens from September 4 through October 7.
Living Social Escapes: Escape to Triangle C Dude Ranch in Jackson, Wyoming. Get a two ($900) or five ($1,750) night all-inclusive stay for one adult at the ranch; add one whippersnapper—16 years of age or younger—to your wagon party for a two ($500) or five ($950) night all-inclusive stay at this spot twice voted as one of Family Vacation Critic's ten best resorts for teens.