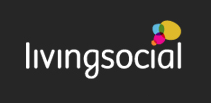 Here are the Top Daily Living Social Deals for 07/27/12. Many of these deals are national. It also does not matter what city you live in to get local deals. Please don't forget to read the fine print.
Online Deals
Nationwide Deals: For $15 (regularly $30), get a year-long subscription to Zoobooks, Zootles, or Zoobies, including a poster and stickers.
Nationwide Deals: Pay $10 for $40 to spend on merchandise from Paper Culture. Featured in Real Simple, The Wall Street Journal, and People, this online retailer stocks a wide array of whimsical cards for all sorts of events, including baby showers, birth announcements, birthdays, and more.
Nationwide Deals: Make learning as interactive as a playground with this deal from Kaplan Early Learning Company: $10 for $20 to spend online on educational toys, books, and supplies.
Nationwide Deals: Pay $169 for a Nook Tablet 8GB.
Some Local and Travel Deals
Los Angeles: With today's deal, you have the opportunity to see this legendary troupe pair with a legendary artist in Michael Jackson THE IMMORTAL World Tour at STAPLES Center. Choose one of three ticket levels to see the show on August 14 or one of two ticket levels on August 15: Pay $67 (regularly $98) for a 300-level ticket or pay $168 (regularly $199) for one premier-level ticket on either date. Or choose a 200-level ticket for $114 (regularly $145 on August 14 only).
Chicago: Tap into the local markets with today's deal from Crain's Chicago Business. Put in a $35 buy order for a one-year print and online subscription (a $99 value).
NYC Citywide: With today's deal from Fishtail by David Burke "fresh and expertly cooked seafood" (New York Magazine), pay $79 (regularly $170) and reel in a four-course meal for two, which includes a shared sushi platter, two appetizers, two entrées, and two desserts.
Houston: Pay $25 for $50 to spend on dinner at Nelore Churrascaria Authentic Brazilian Steakhouse. Or, for $7, get $15 to spend on lunch. Everything about this Montrose eatery is Brazilian.
Living Social Escapes: Make the Dallas/Fort Worth Marriott Hotel & Golf Club at Champions Circle your home on the driving range with this week's Escape: a one-night stay for two in a standard room ($74 for Thursdays through Sundays; $103 for Mondays through Wednesdays).
Living Social Escapes: The Playa Grande Resort and Grand Spa in Baja, California, creates one of the best backdrops from which to watch Cabo's famous golden sunsets. Get ready to bask in the glow of a three- ($1,088), four- ($1,451), five- ($1,813), six- ($2,175), or seven-night ($2,538) Escape for two in a one-bedroom Master Suite with sweeping views of the Pacific Ocean and a package all-inclusive of meals, alcoholic and non-alcoholic beverages, taxes, gratuities, and service fees.