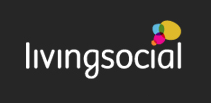 Here are the Top Daily Living Social Deals for 08/02/12. Many of these deals are national. It also does not matter what city you live in to get local deals. Please don't forget to read the fine print.
Online Deals
NYC Citywide: Give your prized pics a prominent place to shine with today's deal from Shutterfly.com: $14 for an 8×11, 20-page hardcover photo book (a $35 value).
Los Angeles: For $15 (regularly $30), get a year-long subscription to Zoobooks, Zootles, or Zoobies, including a poster and stickers. These beautifully illustrated, age-specific magazines teach children all about the animal kingdom while building reading skills.
Los Angeles: Make learning as interactive as a playground with this deal from Kaplan Early Learning Company: $10 for $20 to spend online on educational toys, books, and supplies.
North Tampa: With this deal from ImageOnGlass.com, proudly display equally crisp and stunning images without any hassle, thanks to an innovative direct printing technique. Pay $28 (regularly $59.95) for an 8×10, $39 (regularly $89.95) for an 11×14, or $49 (regularly $139.95) for a 16×20 photo-on-glass print.
Some Local and Travel Deals
San Diego: Pay $59 for a 50-minute facial — choosing from the anti-aging Glow Thérapie, redness-reducing Calm Thérapie, and seasonal-superfoods-packed Antioxidante Thérapie — plus a 30-minute Flow Thérapie signature massage (a $125 value).
NYC Downtown: With today's deal from this holistic spot run by a state-licensed therapist, pay $39 (regularly $100) for a revitalizing, one-hour acupuncture session with tui na massage.
Dallas: Make that smile more sincere with today's deal from Carrollton Square Salon & Spa: Pay $20 (regularly $40) for a Brazilian wax, or drop $75 (regularly $150) to get a full set of Minky's eyelash extensions. Become smooth and stubble-free for up to a month after your soothing Brazilian wax, which is performed by Carrollton's experienced estheticians using sanitary, disposable wax applicators.
Chicago: Get thoroughly groomed with today's deal from Sorelle Salon: Pay $25 (regularly $50) for a Brazilian wax, or spend $12 (regularly $25) for a bikini wax.
Living Social Escapes: Escape to the Wigwam in Litchfield Park, AZ: a one-night stay for two in an Adobe Traditional Room, Sundays through Thursdays ($99) or Fridays and Saturdays ($119) from now to September 30. Or opt to stay Sundays through Thursdays ($137) or Fridays and Saturdays ($152) from October 1 to 31. All options include a $50 credit to the Red Door Spa and a $25 dining credit to Red's Bar & Grill.
Living Social Escapes: Escape: a four-night Gourmet Experience for two with accommodations in a Deluxe Room at the Bel Air Collection Resort & Spa Cancun ($694).