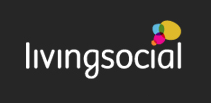 Here are the Top Daily Living Social Deals for 08/03/12. Many of these deals are national. It also does not matter what city you live in to get local deals. Please don't forget to read the fine print.
Online Deals
Los Angeles: For $90 (regularly $199), today's deal gets you a two-day Speedloss regular or vegetarian Juice & Food Cleanse, plus an instructional guide and shipping within the continental US.
Atlanta: Today's deal is from Cute Kid Creations: Pay $15, and get $30 to spend on an endless array of toys, books, backpacks, and knickknacks.
Philadelphia: With this deal from ImageOnGlass.com, proudly display equally crisp and stunning images without any hassle, thanks to an innovative direct printing technique. Pay $28 (regularly $59.95) for an 8×10, $39 (regularly $89.95) for an 11×14, or $49 (regularly $139.95) for a 16×20 photo-on-glass print.
Nationwide Deals: Pay $12 for a five-week math education boot camp from this online tutoring organization, Virtual Nerd (a $24 value).
Some Local and Travel Deals
Jacksonville:  Here's a deal from Go Madd 4 Massage. With today's deal, pay $30 for a Swedish massage featuring aromatherapy (a $65 value).
Chicago: Put your hand in for a three-course Persian dinner for two people from Pars Cove, including one tasting platter, two entrées, a house dessert, and a bottle of wine for $49 (a $104 value). Or, pay $89 for dinner for four people with two tasting platters, four entrées, two house desserts, and two bottles of wine (a $208 value).
New York City: Do your tired ticker a favor and land today's fit deal from Boom Fitness. Pay $29 (regularly $210) for a month-long unlimited-access membership, one Pilates Reformer class, one personal training session, and unlimited fitness classes.
Dallas: Unleash your inner rebel at the Rebel Race, taking place on Saturday, August 18 in Forney: With today's deal, enter the 5K race for $42 (an $85 value), 15K race for $52 (a $105 value), or camp out for two nights with up to six crazy compatriots for $62 (a $125 value).
Living Social Escapes: Here's a deal from Postcard Inn at Holiday Isle in the Florida Keys. Pay $205 for a two-night stay for two, Sundays through Thursdays ($205) or Fridays and Saturdays ($230).
Living Social Escapes: Escape to the Ballastone Inn in Savannah, Georgia. You and your belle will bask in a two-night stay in a Deluxe Room ($274) or in a Suite or Junior Suite ($375). Choose from individually decorated rooms such as the Tea Olive, Mary Musgrove, and Peach Leather.