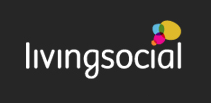 Here are the Top Daily Living Social Deals for 08/06/12. Many of these deals are national. It also does not matter what city you live in to get local deals. Please don't forget to read the fine print.
Online Deals
Nationwide Deals: Get a knife block with a set of 18 knives from World Class Knife Set for $35 (regularly $120).
Nationwide Deals: This deal is from Omaha Steaks: pay $69.99 for an exclusive package of steaks and more, including shipping (a $143 value).
Nationwide Deals: Pay $25 to spend online at Cucina Antica where you can purchase gluten free sauces.
Nationwide Deals: Pay $15 for $30 to spend online on freshly baked, gift-ready desserts from Cheryl's Cookies.
Some Local and Travel Deals
Dallas: Give your royal family a treat this summer with today's deal from Charis Studios: Pay $95 for a full studio sitting with one 8×10 and two 5×7 portraits (a $250 value).
Chicago: Get a three-course Persian dinner for two people, including one tasting platter, two entrées, a house dessert, and a bottle of wine for $49 (a $104 value). Or, pay $89 for dinner for four people with two tasting platters, four entrées, two house desserts, and two bottles of wine (a $208 value).
Atlanta: Give your rooms some TLC with today's deal from HomeSpa Cleaning Service. Pay $39 for two hours of house cleaning good for up to 3,000 square feet of your home (a $165 value). Or spruce up your space even more by paying $99 (regularly $495) for three two-hour cleaning sessions or $179 (regularly $990) for six sessions.
NYC Citywide: Pay $49 for a back orchestra or first mezzanine ticket to see "Zarkana" by Cirque du Soleil at Radio City Music Hall. Or, snag a front orchestra ticket for $55 to $69 depending on the date; or, enjoy prime orchestra tickets for $79 or $89 depending on the date.
Living Social Escapes: Stay in Chittenden, Vermont's Mountain Top Inn & Resort. Enjoy a dreamy one-night stay, Mondays through Thursdays, in a Classic Lodge Room for up to four guests ($129) or a Luxury Vacation Home—with a wrought-iron fireplace, full kitchen, and multiple bathrooms—for up to ten guests ($400).
Living Social Escapes: Escape to the White Pearl Hotel in Seaside Heights, New Jersey. Get a one-night stay for two in a standard room, Sundays through Thursdays ($99) or Fridays and Saturdays ($149). Amenities: wall-to-wall Jacuzzi tubs, two queen-size beds, full bathrooms, and included parking.