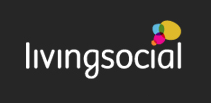 Here are the Top Daily Living Social Deals for 08/09/12. Many of these deals are national. It also does not matter what city you live in to get local deals. Please don't forget to read the fine print.
Online Deals
Nationwide Deals: Today's deal is from GetMaineLobster.com, which brings the flavors of Maine to you: Pay $65 for a Black Point Maine lobster bake for two (a $130 value).
Huntsville: Here's a deal from Cucina Antica a taste of this Mediterranean: Pay $25 for $50 to spend online on products from this family-owned business known for its all-natural, gluten-free sauces.
Huntsville: Pay $15 for a one-year subscription to your choice of Disney magazines (a $30 value).
Nationwide Deals: Give a taste of the good life with this deal from 1-800-Baskets.com: $20 for $40 to spend on gourmet gift baskets and more.
Some Local and Travel Deals
San Diego: Embrace the digital age with today's deal from San Diego Rolling Video Games: Pay $169 for a three-hour video game truck rental — equipped with Wii, PlayStation 3, and Xbox 360 games — on a Monday through Thursday (regularly $339). Up to 16 people at a time can pile into this mobile party center — which can travel anywhere in San Diego County — while four high-definition TVs display the action and a jovial Game Master guides the joystick-lers through gameplay (and keeps the "You cheated!"s to a minimum).
Greater Orlando: Here's a deal from The Ultimate Drunken Cupcake. With today's deal, pay $24 (regularly $48) to have a dozen of these buzz-worthy treats delivered to your door.
Chicago: Pay $5 today and you'll get $10 to spend on food and drink from Gulliver's Pizza & Pub, powered by Takeout & Delivery from LivingSocial.
NYC Midtown: It's hard to deny the synergy of siblings, and today's ultra-luxe deal from Duo Restaurant & Lounge in Gramercy is proof. Pay $79 (regularly $206) for a three-course dinner for two with a bottle of wine from the spot started by the ingenious Belkin sisters, famed restaurateurs known for their thoughtful contemporary American dishes.
Living Social Escapes: Escape to the White Pearl Hotel in Seaside Heights, New Jersey—the only place that might make more waves than the ocean out front. Turn up the volume during a one-night stay for two in a standard room, Sundays through Thursdays ($99) or Fridays and Saturdays ($149). Wall-to-wall Jacuzzi tubs, two queen-size beds, full bathrooms, and included parking mean you don't have to wade near the jetties to have a rockin' good time.
Living Social Escapes: Escape to L'Enfant Plaza Hotel. Drop in from now to August 31 for a one- ($117) or two-night ($212) stay in a Superior View Room. Or, if you'd rather wait until September to sketch your plans, book a one- ($150) or two-night ($277) trip on Thursdays through Sundays—you'll have almost an entire year to break ground on your getaway.