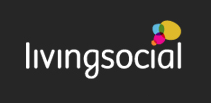 Here are the Top Daily Living Social Deals for 08/22/12. Many of these deals are national. It also does not matter what city you live in to get local deals. Please don't forget to read the fine print.
Online Deals
Nationwide Deals: Get a leg up with this deal from Udemy, a popular hub for a breadth of educational opportunities: Pay $69 (regularly $500) for a Microsoft Office training bundle, including courses on Outlook, Word, Excel, PowerPoint, and Access.
Nationwide Deals: For $10 (regularly $29), you'll get a ten-foot USB data cable, compatible with your iPhone 4/4S, iPad, and iPod.
Nationwide Deals: Score a smooth finish for your tresses with today's deal from ISO Beauty. Pay $48 for a Proliss Infusion hair straightener, which is available in many playful designs (regularly $300).
Nationwide Deals: Pay $25 for a Back to Work package featuring a bevy of brand-name products (a $50 value) from Shoplet.com.
Some Local and Travel Deals
Dallas: For $10, get $20 to spend on Mediterranean food and non-alcoholic drinks at this Lower Greenville family restaurant, Cafe Izmir.
Cobb County: Pay $10 for $20 to spend on food and drink from Johnny's New York Style Pizza in Marietta.
Chicago: Pay $5 today and you'll get $10 to spend on food and drink at Kai Sushi, powered by Takeout & Delivery from LivingSocial.
NYC Citywide: Visit the "Radio City Christmas Spectacular". Snag an orchestra ticket or first mezzanine ticket and pay $69 to $89 (a $117.30 to $156.90 value), or pay $59 to $69 (a $96.80 to $117.30 value) for a second mezzanine ticket.
Living Social Escapes: Stay at The Deerfield Valley Inn, nestled in the lush Green Mountains of West Dover, Vermont, less than two hours northeast of Albany. Retreat to a time before texts and traffic with this week's Escape: a two-night stay for two in a Standard ($245) or Deluxe Room ($275) at this 1885 inn, listed on the National Register of Historic Places.
Living Social Escapes: Escape to Hunter Mountain Hotel & Spa, a weight-loss retreat in the Catskill Mountains of Hunter, New York. Gear up for a three-night stay for one ($469) or two ($798) guests in one of the hotel's 25 country-style rooms. For an extended expedition, opt for a seven-night stay for one ($995) or two ($1,819) guests, or a 14-night stay for one ($1,790) or two ($3,190) guests.