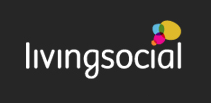 Here are the Top Daily Living Social Deals for 09/06/12. Many of these deals are national. It also does not matter what city you live in to get local deals. Please don't forget to read the fine print.
Online Deals
Cobb County: Pay $25 for $50 to spend on merchandise and shipping from Label Daddy. This online retailer makes it easy to organize and personalize all your belongings with easy stick-on labels.
Jackson: Create a more permanent place for those memories when you pay just $10 for a personalized 20-page, 8.75″x11.25″ classic hardcover photo book with your choice of a photo finish or book jacket cover from MyPublisher (a $36 value). Or, pay $19 and receive a personalized, 20-page, 11.5″x15″ deluxe hardcover photo book with super gloss pages (a $90 value).
Jackson: Bring your dental care into the 21st century with this deal from Bling Dental Products: Pay $64 (regularly $231) for a Shazzam Tsunami rechargeable electric hydroflosser.
Boulder County: Transform your look with today's deal from NuMeStyle.com: For $70, pick up the best-selling Vintage flat iron, a thermal carrying pouch, and moisturizing shampoo and conditioner with included shipping (a $225 value).
Some Local and Travel Deals
Sacramento: Pay $40 (regularly $80) for a microdermabrasion or $30 (regularly $60) for a one-hour facial.
Chicago: Dress your tot dressed to a T with today's deal from Ruffles & Bugs, where you'll pay $20 for $40 to spend on kids' clothing.
NYC Midtown: With today's deal from this beloved New York institution, pay $25 for $50, or $150 for $300 to spend at this treasure trove of beautiful patterns from Zarin Fabrics.
Miami: Step up your game with today's play from The Clevelander at Marlins Park in downtown Miami: Spend $20 (regularly $41) gain access to the best Sunday football watch party and a voucher to enjoy a Social Platter, which includes wings, tater tachos (nachos, but with tater tots instead of chips), and two draft or bottled beers.
Living Social Escapes: Escape to Hotel on the Cay, the best-kept secret in St. Croix. You and a fellow collaborator will enjoy three ($330), four ($432), five ($530), six ($624), or seven nights ($714) under wraps in a superior water view room with a queen-size bed and central air conditioning from September 4, 2012 until December 20, 2012 or from May 11, 2013 until November 15, 2013.
Living Social Escapes: Escape to the JW Marriott Las Vegas Resort and Spa. Overlooking the Strip, this luxurious hotel is waiting to entertain you with expansive mountain views, immaculate grounds, and sophisticated style. Stage your disappearing act and reemerge in a Deluxe King or Two-Queen Guest Room during a two-night stay for two, Sundays through Thursdays ($179) or Fridays and Saturdays ($209) from September 16 through October 31 or from December 1 through January 7.