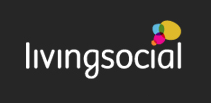 Here are the Top Daily Living Social Deals for 09/12/12. Many of these deals are national. It also does not matter what city you live in to get local deals. Please don't forget to read the fine print.
Online Deals
Los Angeles: Show off your style when you flip through the pages of Cosmopolitan with this deal for a one-year subscription for $8 (regularly $15). Published in 34 languages and sold in more than 100 countries around the world, Cosmo is the authority on the issues that women really care about, from fashion and beauty to relationships and careers.
Omaha: Refresh your own foundation with this deal from MakeMeHeal.com: $59 for a ProSonic face and body cleansing and exfoliating brush anti-aging set that contains a brush with a universal charger, three brush heads — for normal skin, sensitive skin, and allover body cleansing — a one-ounce botanical cleanser, and a one-ounce microdermabrasion cream (a $204 value).
Cobb County: Pay $75 for $150 to spend, or pay $25 for $50 to spend on the latest designer clothes, shoes, handbags, and accessories for up to 65% off retail prices.
Huntsville: Pay $24 to pick up one Bling Sting Limp Plumper from Bling Dental (a $66 value)
Some Local and Travel Deals
Brooklyn: Today's deal is from Brooklyn School of Real Estate in Sheepshead Bay. Pay $198 for the 75-hour, state-required real estate licensing course and exam, as well as a textbook, basic residential and commercial real estate financing classes, and job-placement assistance (a $595 value).
Los Angeles: Pay $33 for 1 ticket to see "Batman Live" World Arena Tour.
Chicago: Score today's deal and head to Sashimi Sashimi in downtown Evanston to indulge in $20 worth of sushi and more for $10.
Austin: Pay $99 (regularly $200) for a Brazilian blowout for short hair that's above the shoulders, or pay $109 (regularly $300) for a Brazilian blowout for long hair.
Living Social Escapes: Escape to the secluded shores of Comfort Suites Paradise Island in the Bahamas, with full access to all amenities at the famed Atlantis resort. Lose yourself during a three-($369) or four-night ($492) stay for two in a King Bed Deluxe Junior Suite, where palms hide the clouds and soft greens envelop the property's sunset-pink exterior. Smooth stone tile flows throughout your sunlit suite, which includes a sitting area with rugs and a sofa sleeper, a compact fridge, and free high-speed wireless Internet.
Living Social Escapes: Escape to the Runaway Beach Club in Orlando, FL. Enchant the whole brood with a one-night stay for the whole family in a one- ($75) or two-bedroom ($89) villa any day of the week from September 6 through September 30. Or, book just the one-bedroom villa, Sundays through Thursdays ($79) or Fridays and Saturdays ($85) during the month of October, or the two-bedroom villa Sundays through Thursdays ($95) or Fridays and Saturdays ($99) during the same time.