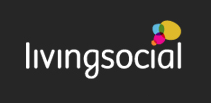 Here are the Top Daily Living Social Deals for 09/13/12. Many of these deals are national. It also does not matter what city you live in to get local deals. Please don't forget to read the fine print.
National Deals
Cobb County: This deal from Little Passports is your kid's ticket to a world of knowledge: $26 for a three-month Traveler Package from Little Passports designed for kids ages 5 to 10.
Cobb County Shop: For $99, get a portable charcoal grill with a lid; stainless steel spatula, tongs, and fork with non-slip grips; and a cooler that fits two dozen 12-ounce cans.
Huntsville: Get a a Portable Folding Sports Chair from Picnic Time for $48.
Anchorage: Pay $69 (regularly $267) for a set of three 12×18 canvas prints, or $89 (regularly $417) for three 12×24 canvas prints, from Fabness.
Some Local and Travel Deals
Los Angeles: Get today's epic deal for tickets to see Cirque du Soleil's latest production, IRIS, at the Dolby Theatre. Choose an evening or matinée performance on select dates in September and October and pay $79 (a $142 value) for a center or side orchestra, parterre, or mezzanine one seat in the Category 1 section; or $59 (a $112 value) for a side orchestra, parterre, mezzanine one, or mezzanine two seat in the Category 2 section.
Atlanta: Pay $70 and get a six-hour bounce house rental (regularly $190) from Jump N Play.
Queens: With today's deal from the ever-impressive New York Hall of Science in Flushing Meadows, head to an event where ingenuity is celebrated by 500 of the most innovative minds in the field. Pay $27 (regularly $55) for two adult one-day passes to the World Maker Faire, which is a festival of arts, crafts, engineering endeavors, technology projects, and do-it-yourself people.
El Paso: Here's a fall deal from Maldonado Maze. Spend $15 for admission for one adult and one child age 12 or younger to both the corn maze and a game of indoor laser tag (regularly $30), or $20 for corn maze admission for four adults (regularly $40).
Living Social Escapes: Step inside the cozy confines of The Gold Rush Inn, in Whitehorse, Yukon. Grab your trusty sidekick and head to this small city on the Yukon River in Canada's far northwest for a four-day, three-night vacation, courtesy of Northern Tales Travel Services ($749).
Living Social Escapes: Escape to Sunset at the Palms in Negril, Jamaica. Fall under the island's spell on an all-inclusive three-night stay for two from now to November 9 ($699), November 10 to 30 ($749), or December 1 to 23 ($699). Or, opt for five all-inclusive nights for two from now to November 9 ($1,049), November 10 to 30 ($1,199), or December 1 to 23 ($1,049). For a weeklong getaway, you can choose an all-inclusive seven-night stay for two from December 24 to January 1, 2013 ($3,499) or January 2 to March 31, 2013 ($3,239).