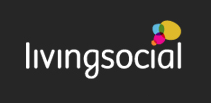 Here are the Top Daily Living Social Deals for 09/26/12. Many of these deals are national. It also does not matter what city you live in to get local deals. Please don't forget to read the fine print.
Online Deals
Lexington: Here's a rare Living Social deal! Pay $15 for a $30 credit at Snapfish.
NYC Midtown: Here's a deal from Decorative Words. Pay $20 to get $40 to spend online on Wall Words.
Huntsville: Pay $23 for a custom phone case from Frydaze, including an antibacterial reusable cleaning cloth that can be used on smartphones and tablets (a $46 value).
Fort Wayne: For $19, you'll get a one-year subscription to both Martha Stewart Living and Everyday Food (a $39 value).
Some Local and Travel Deals
Atlanta: Pay $30 for $60 to spend on high-quality paints, stains, and primers from PPG Porter Paints.
Napa/Sonoma: Freshen up your facade with today's deal from The Painted Lady Sunless Tanning: Pay $20 (regularly $60) for two sunless tanning sessions, or spend $45 (regularly $130) for five sunless tanning sessions.
Chicago: Pay $5 today and you'll get $10 to spend on food and drink from Cedars Mediterranean Kitchen, powered by Takeout & Delivery from LivingSocial.
NYC Midtown: Pay $15 (regularly $28) for general admission access to Blood Manor; or pay $26 or $27 (regularly $43 or $48; price varies based on date) for RIP admission, which allows you to skip the general admission line for little or no wait.
Living Social Escapes: Escape to the all-inclusive Jewel Dunn's River Beach Resort & Spa in Jamaica. Stay for four nights between now and December 24 in an Emerald Lanai ($978), Sapphire Ocean View ($1,098), or Diamond Ocean View ($1,198) Guest Room; or opt to go in January and stay in an Emerald Lanai ($1,182), Sapphire Ocean View ($1,362), or Diamond Ocean View ($1,512) Guest Room.
Living Social Escapes: Here's an escape from Waterway Adventures in  Byrdstown, TN: a two-night stay for up to six guests in Littlefoot Cabin, Sundays through Thursdays ($199) or Fridays and Saturdays ($209), or a two-night stay for two in a two-story, two-bedroom chalet ($299) at Eagle Cove Resort.