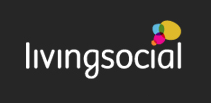 Here are the Top Daily Living Social Deals for 10/17/12. Many of these deals are national. It also does not matter what city you live in to get local deals. Please don't forget to read the fine print.
Online Deals (Find these nationwide deals under Dallas)

Keep your look cool when the weather gets cold with this deal from ILY COUTURE: an infinity scarf or wide infinity scarf for $14 (regularly $29).
Pay $22 (regularly $50) for an iPhone 5, 4, or 4S Ostrich Wallet Case.
Pay $50 (regularly $100) for a package of three flavored extra-virgin olive oils produced from California olives, an 18-year-aged balsamic vinegar made in Modena, Italy, and a White Peach Balsamic vinegar.
With today's deal from the famous fashion designer Onna Ehrlich — who has accessorized numerous A-list celebrities — pay $159 (regularly $650) for a pair of .20ct diamond stud earrings (total weight) set in 14-karat white gold.
Dallas: Embrace that grace with a Swedish massage for $37 (regularly $75), or a hot stone retreat massage for $47 (regularly $95) at Mariposas Garden.
Chicago: Tap into the local markets with today's deal from Crain's Chicago Business. Put in a $35 buy order for a one-year print and online subscription (a $99 value).
NYC Midtown: Swap the juggling act for today's deal to see Big Apple Circus presents LEGENDARIUM. Spend $29 to $51 (a $58 to $103 value) for one ticket to see the show at Damrosch Park on select dates in October and November.
Austin: Pay $149 (regularly $355) for 20 units of Botox at one of three locations on West 6th Street, in Lakeway, or in Round Rock.
Living Social Escapes: Escape to the boutique Kinbe Hotel in Playa del Carmen, Mexico, just 50 meters from the beach, you'll get a four-night stay for two between now and December 20, 2012, in a Moody ($277) or Rugiada Room ($369). Or stay January 4 to March 31, 2013, or April 1 to June 30, 2013 in a Moody ($399) or Rugiada Room ($419).
Living Social Escapes: Escape to Rudder-Jessup Bed and Breakfast in College Station, Texas. Cozy up to your other half in a king-size bed for two nights at the B&B—located across George Bush Drive from Texas A&M University. Choose to stay on Sundays through Thursdays ($219) or Fridays and Saturdays ($239) in Jennifer's or Jonathan's Room—both are equipped with a private bathroom, wireless Internet, a TV, and a DVD player.