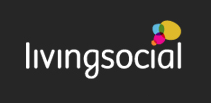 Here are the Top Daily Living Social Deals for 10/27/11. Many of these deals are national. It also does not matter what city you live in to get local deals. Please don't forget to read the fine print.
Houston: $15 for $40 worth of custom cards, invitations and more from SimplyToImpress.com.  Shipping not included.
North Houston: $15 for $30 worth of cell phone cases and skins from SkinIt.com.  Shipping not included.
Phoenix: $20 for $50 worth of $35 for $75 worth of custom photo calendars from Picaboo.  Voucher may be used towards shipping.
Hartford: $18 for a hardcover photo book from PhotoBin.  Shipping included.
Local
Cobb County, GA: Grab today's deal from The Marietta Daily Journal. Pay $45 (regularly $90) for a one-year subscription, and you'll receive daily delivery of this local paper, which provides updates about area news.
Little Rock: Develop something you can look forward to with today's photogenic package from Caleb Spillyards Photography. Pay $45 for a half-hour photo shoot at the location of your choice, a CD of five images, one 8×10, and one 5×7 print (a $275 value).
Southern, CT: Who needs A Year in Provencewhen you can revel in all flavors Français with today's deal from Bistro Bonne Nuit: Spend only $30 for $60 worth of food and drink at this eatery in New Canaan.
Providence: Drop $44 and get schooled on how to take better photos at a "Take Your Camera Off Program Mode! Part I" photography workshop on November 5 from 9 a.m. to noon or 2 p.m. to 5 p.m. from DSLR Workshops — an $89 value.
Travel
Living Social Escapes: Cast a net over this two-night Escape to The Southern Mansion, and get hooked on the classic seaside town of Cape May, New Jersey. Come ashore on weekdays in October ($401) or save your sand dollars for November or December ($356). You can also float over on November 18 and 19, November 25 and 26, or December 16 and 17 ($439).
Living Social Escapes: Arm yourself with this week's overnight Escape for two to Lake Blackshear Resort and Golf Club in Cordele, Georgia. Establish your command post in a standard guest room ($102) at the waterfront resort, nestled in the middle of Georgia Veterans State Park.
Living Social Escapes: Think of this week's Escape to Nebraska City'sWhispering Pines Bed & Breakfast as nature's version of therapy. Let the organic healing begin with a one-night stay on weekdays ($119) or weekends ($127), or a two-night stay any day of the week ($180).
Living Social Escapes: Perched atop a bluff overlooking Washington's Dungeness Bay, the Juan de Fuca Cottages are just the haven you seek. In a pinch, you can embark on a two-night stay, Sundays to Thursdays ($250) or any weekend stay that includes a Saturday night ($300), and Escape to a water-view cottage for two.
Thanks, Stretching a Buck!