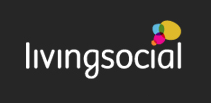 Here are the Top Daily Living Social Deals for 10/29/12. Many of these deals are national. It also does not matter what city you live in to get local deals. Please don't forget to read the fine print.
Online Deals (Find these deals under Cobb County, Georgia)

Bring the flavor even closer to home with this deal from Midwest Supplies: $63 for a Beginner's Brewing Kit, which includes a recipe kit for amber ale, Irish red ale, or Irish stout; a home-brew wallet bottle opener; and a $25 credit toward another recipe kit (a $126 value).
Picnic like a champ with this deal from PartyPicnic.com: Pay $25 for $50 to spend on items from the NFL Collection, featuring officially licensed tailgating essentials for all 32 teams in the league.
Here's a deal from Barbeques Galore. Pass us $50 for $100 to spend on online purchases of gas grills — like the Turbo Elite, Cook-On, and Captain Cook — that will be shipped right to your door for an additional fee.
Pay $10 for $20 to spend on custom eyewear, including sunglasses emblazoned with the officially licensed logos of more than 60 different NCAA teams, or use the Customizer to create your own unique color combination.
Chicago:  Pay $86 (regularly $207) for two months of group weekly swimming lessons, or one month of twice-weekly swimming lessons.
Houston: Pay $25 (regularly $50) for two tickets to the "Gems of the Medici" and the "Maya 2012: Prophecy Becomes History" exhibits that open October 26.
Greater Los Angeles: Pay just $18 (regularly $40) for a single-day pass to any day of the 14th Annual World Challenge, or pay $149 for an exclusive VIP Package on Saturday or Sunday that includes a parking pass and Nike golf balls, plus access to the LivingSocial VIP Suite — right inside the Sherwood clubhouse — with private patio, open bar, and lunch buffet (a $300 value).
NYC Citywide: Pay $39 (regularly $170) for a one-hour Swedish massage and a wellness and digital posture evaluation from the seasoned professionals.
Living Social Escapes: Indulge in this flawless blend of history and sweetness with an Escape to the Schuster Mansion Bed & Breakfast in Milwaukee, Wisconsin. Rated Milwaukee's top B&B by TripAdvisor, the mansion's halls have hosted an ever-evolving cast of characters since the late 19th century. Sample the B&B's charms with a two-night stay for two in a room with a shared bath ($93) or in a multi-room suite with a private bathroom ($160). Both stays include a delicious breakfast for two in the comfort of your room or the Grand Dining Room.
Living Social Escapes: Escape is the only magic you need to reel in a getaway to Castle Kamaole Sands Resort in South Maui. You and up to three others will spend two nights in a One-Bedroom Suite at this family-friendly condominium resort and receive a three-day compact car rental from Dollar Rent A Car at the Kahului Airport ($350). Or, opt to extend your stay with four nights in a One-Bedroom Suite and a five-day compact car rental ($650). The property's 15 acres of tropical gardens, ponds, and waterfalls overlook the Kamaole Beach Park III.