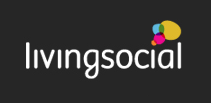 Here are the Top Daily Living Social Deals for 11/09/12. Many of these deals are national. It also does not matter what city you live in to get local deals. Please don't forget to read the fine print.
Online Deals (Found under NYC Midtown Nationwide Deals)
Get $50 to spend on pajamas and gifts for $25 from PajamaGram.com.
Dress your bed to match with this deal: a four-piece sheet set from Luxor Linens for $35 (regularly $135), or a four-piece set with a single-letter monogram in a coordinating color on each pillowcase for $49 (regularly $149).
Pay $12 (regularly $25) for one autumn or winter scented cylinder candle from Goose Creek Candle Company.
Pay $10 (regularly $40) for a large 20-page 8.5×11 hardcover photo book with a custom cover, and delight friends and family with a tailor-made photo book for the holidays.
Houston: Use today's deal from HoustonArtLessons.com to see if you have the creative touch, too: Pay $35 (regularly $70) for a BYOB painting class for two.
Greater Los Angeles: Take a trip through cinematic magic with today's epic deal for tickets to see Cirque du Soleil's IRIS at the Dolby Theatre. Choose an evening or matinée performance on select dates in November and December and pay $79 (a $142 value) for a center or side orchestra, parterre, or mezzanine one seat in the Category 1 section; or $59 (a $112 value) for a side orchestra, parterre, mezzanine one, or mezzanine two seat in the Category 2 section.
Miami Citywide: Cut through the clutter with today's deal from the Miami Herald: Get 26 weeks of Sunday newspaper delivery for $9 (regularly $40).
NYC Midtown: Today's deal is from Time Out New York. Score a one-year subscription (55 issues) to this must-have publication for just $15 (regularly $30).
Living Social Escapes: Escape to Hermann Hill Inn and Village in Hermann, MO. Get a two-night stay for two, Sundays through Thursdays, in one of the Vineyard Inn Suites—the Port, Cynthiana, Vidal, Norton, or Chambourcin Guest Suite—and the Choice of Five Breakfast Entrées with Optional Room Delivery ($309)
Living Social Escapes: Escape to the Capitol Plaza Hotel Jefferson City in Missouri's capital city. Cast your ballot for a one-night stay for two in a standard room ($59) with a king or two double beds. Or make your comfort campaign's headquarters in a two-room suite ($69). Regardless of which option you choose, you have the right to enjoy an included breakfast for two.