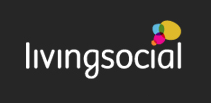 Here are the Top Daily Living Social Deals for 11/11/11. Many of these deals are national. It also does not matter what city you live in to get local deals. Please don't forget to read the fine print.
Online Deals
National: This Veterans Day, it's our turn to answer the call and show our troops how much their service means: Pay just $15 and the USO will provide a deployment care package valued at $30 or put your donation toward other efforts for our men and women of the armed forces, and send you a United States flag.
National: Put your photography skills to the canvas test with today's deal from CanvasPop: Pay $19 for an 8×10 canvas (or $49 to spend on a choice print), along with $30 to put toward your next purchase (a $79 value). Or pay $39 for a 16×20 gallery-wrapped canvas (or $80 to spend on another product) plus $30 for your next purchase (a $110 value).
National: Expand your kids' palates and boost their culinary creativity with today's scrumptious deal from Handstand Kids: Spend $25 and receive $50 to spend on kids' cooking products.
National: With over 17,000 ordered, this must be a good deal! Pay just $10 and receive a personalized 20-page, classic hardcover photo book with your choice of a photo finish or book jacket cover from MyPublisher for just $10 (a $35 value).
Local Deals
New York City: Pay $399 for a full-day, month-long educational daycare (a $1,560 value). Geared for kids between the ages of 3 and 5, this edifying and fun-filled program is a valuable pedagogical tool for your developing tykes.
Los Angeles: With today's deal, grab the kiddos and indulge in a sweet treat from the Baskin-Robbins in Monterey Park: Spend $5 and receive $10 to spend on ice cream, ice cream cakes, sundaes, frozen yogurt, and more.
Houston: Get two tickets to Moody Gardens' Home for the Holidays Gift Market on November 25, 26, or 27 for $5 (regularly $10).
Chicago: Saddle up to today's deals to see "The Nutcracker on Horseback" from The Noble Horse Theater. Pay $15 (regularly $30) for adult matinee admission or pay $35 (regularly $70) for an evening ticket. Spend $10 (regularly $20) for a children's matinee ticket, or pay $11 (regularly $22) for a children's evening ticket
Travel Deals
Vermont: You, a fellow dog lover, and your four-legged friend will fetch a two-night weekday ($480) or weekend ($530) stay at The Four Seasons Inn. Trade the doghouse for a Premier Suite with a fireplace, Jacuzzi, and complimentary Wi-Fi. Spot can curl up at the foot of your bed or join the pack in the climate-controlled kennel.
Pennsylvania: Pick a friend from your bushel, and head straight to the Grape Arbor Bed & Breakfast. Tucked away in North East, Pennsylvania. Save your green and enjoy a two-night stay for two during the week ($250) or weekend ($299).
Thanks, Stretching a Buck!