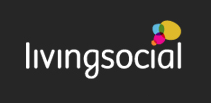 Here are the Top Daily Living Social Deals for 11/12/12. Many of these deals are national. It also does not matter what city you live in to get local deals. Please don't forget to read the fine print.
Online Deals (Find under NYC Midtown Nationwide Deals)
Get $50 to spend on pajamas and gifts for $25 from PajamaGram.com.
Pay $10 (regularly $40) for a large 20-page 8.5×11 hardcover photo book with a custom cover, and delight friends and family with a tailor-made photo book for the holidays from Picaboo.
For $50, get a 5- to 6-foot fresh-cut Fraser fir Christmas tree delivered to your door (a $139 value). For even more cheer, order a 6- to 7-foot tree for $60 (a $159 value), or get a 7- to 8-foot Fraser fir for $70 (a $179 value).
This Veterans Day, pay $25 and the USO will provide a Warrior Care Pack valued at $60.
Atlanta: Pay $72 to $112 (a $101 to $154 value, respectively) for one specially priced, limited quantity ticket to see Cirque du Soleil "Totem" at the Grand Chapiteau at Atlantic Station.
Greater Houston: Today's deal is from Auto Care Super Saver. Pay $33 for a one-year package, including three full-service oil changes, two tire rotations, and three additional services of your choice (a $179 value).
Chicago: With today's deal from Paddy Long's Beer & Bacon Pub in Lincoln Park, put up $18 and score one beer and bacon tasting on a Wednesday, Saturday, or Sunday (a $36 value).
NYC Midtown: Today's deal from SNAP Cleaning, which services all of Manhattan, and let a cast of experienced professionals edit the mess out of your house. Pay $56 and receive three hours of house cleaning services (a $113 value).
Living Social Escapes: Escape to The Essex near Burlington, where dining options are nearly limitless. On this sweet Vermont vacation, you and a guest will spend two nights in a Fireplace Room, Fridays and Saturdays from December 7 to 22, 2012, or January 11 to 12, 2013 ($399). Along with your stay, you'll receive a tethered hot-air balloon ride, Saturday buffet breakfast, and Sunday brunch for two.
Living Social Escapes: Escape to New York's Times Square complete with a New Year's Eve gala courtesy of DoubleTree Suites by Hilton in Times Square. Blow your horn during this blowout party at the only all-suite hotel on Broadway. Indulge in either a three-night stay for two from December 29 through 31 ($4,997) or a two-night stay from December 30 through 31 ($4,298) that includes a bottle of wine upon arrival, an open-bar cocktail reception, a three-course lobster-and-beef dinner, a VIP photographer, and a dance party.