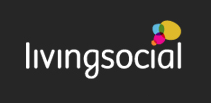 Here are the Top Daily Living Social Deals for 11/21/12. Many of these deals are national. It also does not matter what city you live in to get local deals. Please don't forget to read the fine print.
Online Deals
Nationwide Deals: Get a glimpse of the glitz and glamour when you pay $34 (51% off the regular price) for a one-year subscription to Us Weekly magazine.
Nationwide Deals: Pay $10 (regularly $40) for a large 20-page 8.5×11 hardcover photo book with a custom cover, and delight friends and family with a tailor-made photo book for the holidays.
Nationwide Deals: Enter this deal from Five Star Christmas Tree Co.: For $50, get a 5- to 6-foot fresh-cut Fraser fir Christmas tree delivered to your door (a $139 value). For even more cheer, order a 6- to 7-foot tree for $60 (a $159 value), or get a 7- to 8-foot Fraser fir for $70 (a $179 value).
Nationwide Deals: For $25 (regularly $50), deck out your door with a classic Holiday Greetings balsam wreath from American Meadows (shipping not included). Handmade in Vermont, this 24-inch wreath is adorned with natural greenery, two clusters of real pinecones, bright crabapples, and a regal red bow.
Some Local and Travel Deals
Greater Los Angeles: This deal is from Davey's Locker. Pay $15 ($36 value) for a 2.5-hour whale-watching tour and one drink voucher.
Atlanta: Here's a deal from Adrenaline Climbing. Pay $12 ($24 value) for a pass to a Guided ClimbTime with harness and shoe rental.
Chicago: Today's deal is from The Spa on Oak. Pay $75 ($170 value) for a Signature European Facial and Swedish massage.
NYC Citywide: For $75, get a Night Snow Tubing and Pub Party, which includes: more than 2 hours of night snow-tubing, exclusive access to privately reserved Campgaw Mountain with Live DJ, hot chocolate, s'mores, and warming firepit included at the mountain and much more.
Living Social Escapes: Stay at the luxurious Coral Springs Resort, just outside St. George. Get a two-night stay for two guests in a one-bedroom suite ($199), up to ten guests in a two-bedroom suite ($399) or up to 12 guests in a three-bedroom suite ($459).
Living Social Escapes: Get a one-night stay for two in a studio suite ($79), a one-bedroom suite ($89), or a two-bedroom suite ($159) at the Executive Suites Hotel & Resort Squamish in Squamish, Canada.