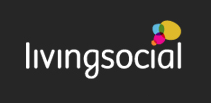 Here are the Top Daily Living Social Deals for 11/22/11. Many of these deals are national. It also does not matter what city you live in to get local deals. Please don't forget to read the fine print.
Online Deals
Atlanta: Pay $15 for $40 to spend on custom holiday cards, party invitations, birth announcements, thank-you cards, and more at SimplyToImpress.com.
Fresno: With today's deal from online retailer ecomom, you can save the planet, too. Get $40 worth of premium, Earth-friendly products for just $20.
Northeast Atlanta: It's a jungle of information out there, so introduce your children to the world around them in a fun, educational way with today's roaring-good deal: a year-long subscription to Zoobooks, Zootles, or Zoobies for $15 (regularly $30), including a poster and stickers.
Berkeley, CA: This Veterans Day, it's our turn to answer the call and show our troops how much their service means: Pay just $15 and the USO will provide a deployment care package valued at $30 or put your donation toward other efforts for our men and women of the armed forces, and send you a United States flag.
Local Deals
Tampa: Treat yourself to some helping hands after all your hard work and today's deal from Reward Clean pick up the pieces. Spend $67, and get up to three hours of cleaning for a home of up to 2,000 square feet (a $185 value), or pay $77 for four hours of cleaning for a house of up to 2,500 square feet (a $205 value).
Los Angeles: Open the gates to Peekaboo Playland. With today's deal, $22 gets you a five-visit play pass to this acclaimed indoor playground, open for play Monday to Friday from 10 a.m. to 6 p.m.
Orlando: One can only imagine what sage maxim he'd come up with to describe today's deal from Enjoy the City, which gets you a coupon book delivered to your door for $12 (regularly $25), three for $30 (a $65 value), or five for $40 (a $105 value).
Dallas Families: Today's deal is for four-legged-friendly family photography from Portrait Photographer Dallas will have your tail wagging. This discount alone is the cat's meow: $30 gets you a full one-hour on-location photo session — with or without a passel of pets — for up to six people, including use of props (a $195 value).
Travel Deals
 Florida: Head straight to the Daytona Beach Regency for this week's Escape and you'll be cruising to the perfect getaway on the Florida coast. Shift your car into park just an hour outside of Orlando and enjoy a three-night stay for two in a one-bedroom suite ($199) or for up to four in a two-bedroom suite ($279).
Wimberley, TX: Take a bright getaway for two to Serenity Farmhouse Inn and stay in a cottage for two nights on Sunday through Wednesday ($239) or Friday through Saturday ($369).
Thanks, Stretching a Buck!