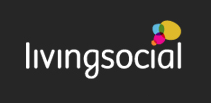 Here are the Top Daily Living Social Deals for 12/01/11. Many of these deals are national. It also does not matter what city you live in to get local deals. Please don't forget to read the fine print.
Online Deals
Raleigh: $13 for a coupon booklet with 5 vouchers for Big Macs and 5 vouchers for Large Fries from McDonalds.  Valid at any location and there is no expiration date on the vouchers.
Phoenix: $10 for a personalized package from Santa with a letter, Nice List Certificate and wish list from OriginalSantaLetter.com.  Shipping to the US and Canada is free before 12/9/2011.
Akron/Canton: $15 for 20 holiday photo cards from MyPublisher.  Shipping is included.
Denver: $15 for $30 worth of personalize holiday decor and gifts from PersonalCreations.com.  Voucher may be used towards shipping.
Local Deals
Brooklyn, NY: Land your fledgling fashionista some trendy threads with today's deal from Kiddie Styles. Pay $20 for $40, or $40 for $80 to spend on kiddy couture and accessories at this trendy Dyker Heights boutique.
Austin, TX: Today's deal is from Star Co. Coffeehouse & Cafe. For $5, get $10 to spend on delicious fresh-fruit smoothies and other specialty drinks at this Main Street hangout.
Tampa, FL: With today's deal, let your child explore the natural habitat of the holiday spirit with tickets to the Wild Wonderland at Tampa's Lowry Park Zoo. Pay $7 for a child's admission with hot chocolate or $8 for an adult admission (a $14 and $16 value, respectively).
San Francisco: Today's deal is from Sleigh Ride Portraits. Get three photographs for $20 (regularly $40). You'll get one portrait of your family riding Santa's sleigh with three different backgrounds — soar over snowy mountains, a nighttime cityscape, or even outer space.
Travel Deals
California: Go South Lake Tahoe with this week's Escape fromRedAwning.com. Stay for two nights in one of eight different RedAwning cabins, which accommodate anywhere from two to ten guests ($160). The two-bedroom, 1.5-bathroom Pasadena Hideaway, just a few blocks from the lake, sleeps four guests. It comes with a TV, washer and dryer, and a wood-burning fireplace. More options available.
California: Prepare for a stampede of excitement with this week's Escape: a one-night stay at the Radisson Hotel Rancho Bernardo-San Diego in beautiful San Diego, California, along with four tickets to the San Diego Zoo Safari Park ($175).
Illinois: Let it hit your lips and Escape to The Allerton Hotel in Chicago, originally opened in 1924 as a club hotel on Michigan Avenue. Drink in the stylish accommodations during a one-night stay for two in a standard room with one queen or full-size bed ($139), a standard room with a king or two double beds ($149), or the Superior Suite with one queen bed and a sleeper sofa ($159).
Thanks, Stretching a Buck!