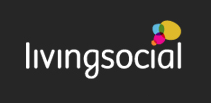 Here are the Top Daily Living Social Deals for 08/16/12. Many of these deals are national. It also does not matter what city you live in to get local deals. Please don't forget to read the fine print.
Online Deals
Kansas City: Pay $25 (regularly $60) for a collection of six DVDs from Baby Genius.
Nationwide Deals: Add a little pizzazz to your family's dinner table with today's deal from Menu For The Week, and pay $20 (regularly $48) for a 12-month membership, plus a weekly e-mail with recipes and more.
Nationwide Deals: Pay $65 for a Black Point Maine lobster bake for two (a $130 value).
Nationwide Deals: Pay $19 (regularly $40) for two months of online access to America's Test Kitchen Cooking School, which offers more than 100 online courses.
Some Local and Travel Deals
Sacramento: Here's a deal from A Better Choice Painting. Get interior painting for one room for $89. Room size up to 15X15X8.
Chicago: Little minds are like sponges, and thanks to today's deal from Multilingual Chicago, your offspring can soak up a new tongue with 14 weeks of foreign language classes. For $129 (regularly $315), Multilingual Explorers exposes brainiacs ages 1 to 3 and their caregivers to a 50-minute class in Spanish, French, Mandarin, or Polish that combines core vocabulary with oodles of fun.
South Jersey: Pay $17 for one all-day admission to the water park (up to a $34 value) or $64 for a family four-pack of all-day admission (up to a $136 value). Tickets are valid for all ages until September 3, and the value is based on customers over 48 inches tall.
Dallas: Pay $29 (regularly $150) for an oxygen facial or $49 (regularly $300) for the same facial with Vibraderm. Forward march to this state-of-the-art facility, where all facials are performed on a heated bed and include an in-depth analysis by an expert, plus a moisturizing treatment for your hands, arms, and décolleté.
Living Social Escapes: Escape for a two-night stay for two at the Best Western Plus Hawthorne Terrace, a boutique hotel convenient to both Wrigley Field and the sandy shores of Lake Michigan. Float onto the airy comforts of a Queen Guest Room with parking included, Sundays through Thursdays, from now until September 6 ($199), or from October 14 to 25, November 11 to 15, or December 2 to 20 ($249 each).
Living Social Escapes: Escape to the New Orleans Marriott Metairie at Lakeway, where you'll enjoy a one-night stay for two in a king or double guest room with included self-parking and late 1 p.m. checkout ($109).