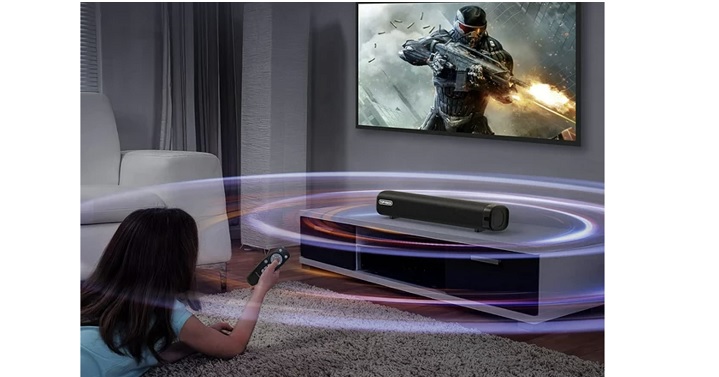 Get ready for the superbowl with this soundbar! Walmart has the TOPVISION Sound Bar for TV Only $41.99! (Reg. $100) OPVISION Soundbar can fit easily in any home, no worries about taking up a lot of room or blocking the view. The soundbar can be mounted on the wall or placed on a shelf above or below a TV.
The 2.0 channel sound system produces immersive and well-balanced sounds, whether for music or movies.
All in one soundbar delivers high-end sound quality for all your favorite TV programs, Offers a fully immersive viewing/listening experience.