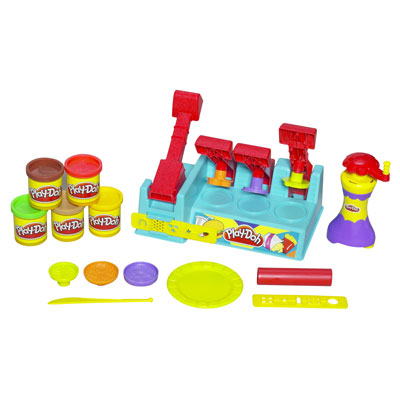 Have you been playing the Play Doh sweepstakes?  Not a whole lot of winners every day but two of you have already won $50 gift cards.  however, you get a Play Doh coupon after you play and it seems every day the coupon is different.  yesterday it printed a coupon for $5/1 Play Doh ice cream shop and today it printed a coupon for $3/1 Playdoh movie popcorn set.  Through tomorrow (7/8) Toys R Us has Play Doh sets on sale buy one get one half off.  if you printed the $5/1 coupon yesterday you could:
Buy two Play doh ice cream sets $15.99 for one + $7.99 for the second one
Use two $5/1 Play doh coupons
Pay $13.98 for both of these
Thanks Saving with Brandi!