If you're still looking for a great deal on backpacks and lunch bags or just want to stock up you may want to head over to ToysRUs and check out the deals! Prices start at just $2.98 and make sure you price check your finds because they are not all marked.  
If you don't have a ToysRUs nearby there are options available online you'll want to check out.  Plus if you have a shoprunner account your shipping will be free. 

Just look for this little guy when you're browsing to get free shipping.  There are pages and pages of great offers so browse for your favorites.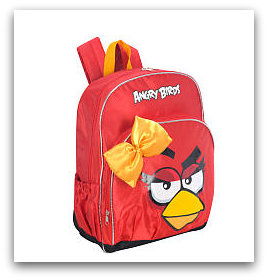 Gift Idea: grab a inexpensive backpack and fill it with gifts for an upcoming holiday or birthday..no wasting money on a gift bag that get thrown away.  You may also want to get started early if you have a local toy drive or something along those lines to donate. 
Thanks for the heads up and photo Queenbee Coupons