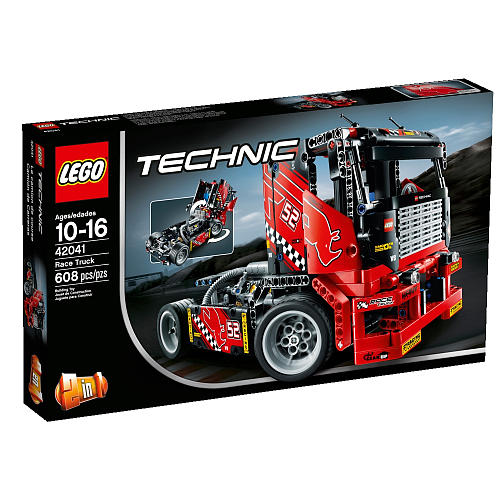 The LEGO Technic Race Truck is just $40.00 at ToysRUs right now! Amazon has it priced for $65.48 and Walmart has it for $93.87! Plus ToysRUs will ship it to your for FREE! This features:
Powerful V8 engine with moving pistons blows by the racing competition
Authentic racing decals in a cool red and black design
Open up the doors to the race truck's large cab and get behind the working steering wheel to start the race
Super-tough bumper and grille guard are ready to trade paint with other cars
Two-in-one model rebuilds from race truck to a slimmed-down race car
608 pieces make for plenty of fun building up or tearing down the Technic Race Truck
A great Christmas gift to grab now!