ToysRus is having a One Day RED HOT Sales Event right now in-store!  You can save big on the following items: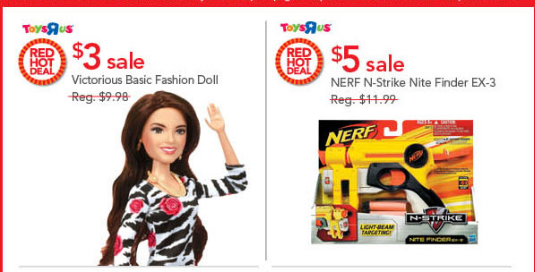 Victorious Basic Fashio Doll for $3 (Reg $9.98) plus Nerf N-Strike Nite Finder Ex-3 for $5 (Reg $11.99).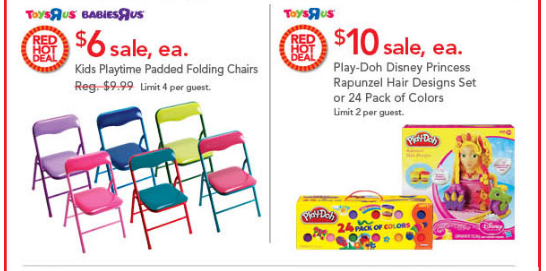 Kids Playtime Padded Folding Chairs for $6 (Reg $9.99) Limit 4 per guest plus Play-doh Disney Princess Rapunzel Hair Designs set or 24 pack of Colors for $10 limit 2 per guest.

Lastly, you can grab the My First Disney Princess Petite Princesses Party Gift Set for just $25 (Reg $49.99) Limit 2 per guest.
These are just a few of the RED HOT DEALS they are offering today….This sale is In-Store ONLY so check them out at your local location.