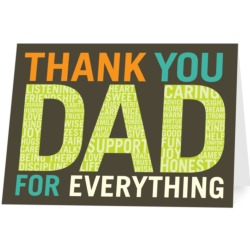 With Father's Day fast approaching  this great freebie.  I told you about the offer for new members only, however no matter if you are a New or Existing customer you can get this free card deal with new promo code!  This offer ends tonight at 11:59 pm PT. 
Treat.com is offering a FREE Greeting Card plus FREE Shipping to  NEW or EXISTING customers can use promo code TREATDAD to get a free Father's Day Card with free shipping when you choose "send it to me first" and put your own stamp on it.  If you want to have them ship it for you it will cost you 44¢.  Just create the card of your choice!
Be sure to share with all your family and friends since this offer ends tonight!