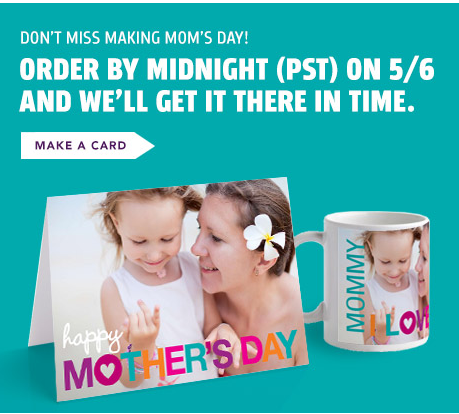 Looking for a special Mother's Day Card, you can get a FREE Greeting card for NEW Customers only at Treat.com!  Just use the code MDAYFREE and enjoy a free, customized card.
Here is how it works:
You choose your card from several designs.
Personalize it with photos, nicknames, inside jokes, whatever you want to add. This is your chance to make it YOUR card. Be creative. Be funny. Be Sappy.
Use the code MDAYFREE to get this special deal.
You'll have to order midnight tonight to get your card here in time so act fast!
If you prefer to send it to your recipient it will cost you $0.46 postage.