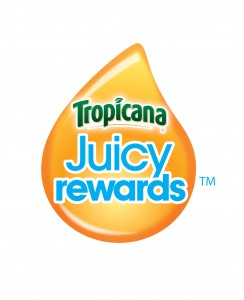 If you have a Tropicana Rewards account you may want to login and check out the balance. I just got an email from Amy at WSNLF to check my account because it seems that I have had 9 points credited to my account. I looked into this a bit more and this was posted on Tropicana's Facebook Page yesterday:
We are SO sorry for all of the issues that some of you experienced during our Deal of the Day yesterday. Our server picked an VERY bad day to crash…unfortunately resulting in a bad experience for many of you. We want to make amends. If you participated and points were deducted from your account here is how we are resolving the issues.

Were you unable to provide us with your mailing address to receive your coupon? An email will be sent to you on 5/28 asking you to confirm your mailing address. Your coupon should arrive within 10 business days.

Were you unable to redeem your Deal of the Day reward? If you have not redeemed your Deal of the Day reward by 2:00 pm CST today, 9 points will be credited to your account for you to use on a reward of your choice.

Our server is up and running once again. We apologize and hope that you will enjoy your coupon and free reward with this correction. Thank you!
So, I missed the date to due date to claim my coupon again. But when I did request it on Wednesday it went through fine. So I wonder if I will get it or not. Anyways, make sure to check your account particularly if your request did not go through. Amy said she got a pop up asking for her address to have the coupon mailed to her and she had the points credited as well.