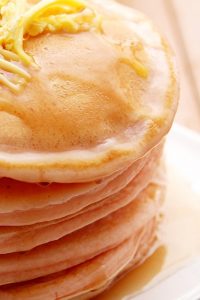 Are you past ready to get started saving more money?!  I get it. This summer has been ROUGH for my budget. I have had so many surprise expenses pop up that I spent way more money than I had anticipated, which sucks, but really, I am just super motivated to save some moolah in other areas!  That's why I am putting together this list of unique ways to save money on groceries.
Unique Ways to Save Money on Groceries
Farm Stands.

Not only are farm stand a great place to find delicious produce, but they are also much cheaper than grocery stores!  I know at my local farm stand, I can buy 3 zucchini f

or a dollar, which is far cheaper than I can get it at the store.
Meal swap.

  Host a meal swap party with your friends!  Not only is it less work for you, but it is also a great way to save money on groceries!  Yes, you still have to buy the ingredients, but if you stick to one recipe, you can actually make it quite cheap.

Food Share.

 Hop onto Google and do a quick search for a food share in your area.  Food share's are a great way to greatly reduce your grocery bill. For a small amount of money each money, you can end up with a lot of food!

Accept dinner invitations.

  If your family is anything like ours, you get dinner invites relatively often.  From now on, start saying yes! For instance, my in laws invite us to their house for dinner at least once a week, yet we only say no maybe once a month.  Saying yes to this would be we would save money on one meal per week!
What is your favorite, unique way to save money on groceries for your family?