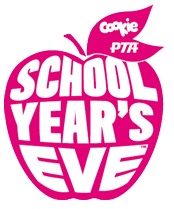 First, I want to thank everyone's feedback on my post regarding tips for using printable coupons in PDF form.  I also want to thank Modern Day Mom and Lea Ann from Mommyswishlist for their thoughtful input and research on this.  Finally, I want to share with you the comment left this morning by a representative from Cookie Magazine regarding those coupons:
Thank you for your concern about the School Year's Eve coupon page available at www.SchoolYearsEve.com.  On behalf of Cookie magazine, I apologize for any confusion these coupons may have caused.  Unfortunately, two of the coupons were not meant to be included online.  We have rectified this issue and confirmed the validity of the remaining coupons with each manufacturer.  We encourage you to check out www.SchoolYearsEve.com, not only for the updated coupon page but for other helpful resources to throw a School Year's Eve celebration of your own.  If you have any questions, please contact me directly at advisors@cookiemag.com.
Thank you,
Danielle
Cookie Magazine
Promotion & Event Coordinator
As you can see, the Sharpie and Dixie coupons did end up being legitimate for use but they removed the Tide and Bagel Bites ones.  I am very happy we were all able to have a constructive discussion on these coupons and ultimately get confirmation from the source regarding the coupons.  So, go on and get your free Sharpies at CVS this week without any concerns about using this coupon.