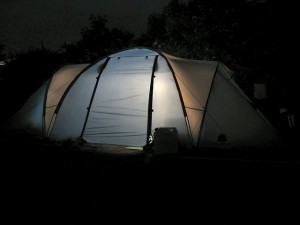 Are you on a budget this year? Do you still want to take a vacation? I've been there. So how can you vacation while still keeping under your budget? Here are some ideas for you:
Camping – camping is a blast and when done right, can be very budget friendly. Pack food that you already have at home, borrow gear if you don't have it and, if you are able to, take your trip during the week as some campgrounds have cheaper rates then. Or, better yet, do some primitive camping where there is no fee.
If camping is not your style, look into nearby parks that rent out yurts. They are just like a cabin only cheaper! We stayed in one recently that had TV, fridge, microwave and coffee maker!
Go off season – if you do have a vacation budget, but it's not as healthy as you want it, consider vacationing off season. One of my favorite vacation resorts offers half priced rates during the off season. That means your lodging budget could be cut in half just for going during a different time! Well worth it to me!
Staycation – become a tourist in your own city. Check out your parks, any rivers or lakes or maybe check out your local theaters during the matinee. Check out any visitors centers and be sure to look into local museums. I recently took my kids to our local county museum and it cost just $7 for our family.
Groupon – check out Groupon for awesome deals on vacations. You will find lots of deals for nearby hotels, resorts and even campgrounds! Also be sure to look for promo codes to save even more.
The point is that just because you are on a budget, that doesn't mean that life has to stop, you can find ways to be entertained, you can find lots of ways to have fun. Don't let the budget define you and don't give up on your savings goals. You've got this!