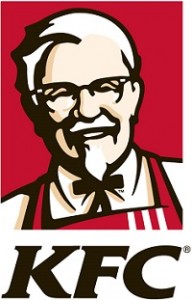 For a Limited Time, 10 Pieces of KFC Chicken – Any Recipe – is Just $10
For the first time ever, KFC is offering $10 Weekend Buckets – 10 pieces of freshly prepared chicken for only $10. The limited-time-only offer kicks off on Saturday, Oct. 12 and is available every weekend through Nov. 24. Guests can choose from KFC's famous Original Recipe chicken, Extra Crispy, Kentucky Grilled Chicken or even the brand's new Original Recipe Boneless. And for families who have a hard time deciding on a favorite, they can mix and match any recipe for their $10 Weekend Buckets.
The introduction of $10 Weekend Buckets follows the recent launch of KFC's Go Cups, which include a choice of chicken and Potato Wedges in a portable container for only $2.49. Now the brand is well positioned to meet its guests' value needs, whether they're snacking or planning for a family meal.
"Value has never been more important to our guests than it is today, and KFC has never been better equipped to meet those value needs," said Jason Marker, Chief Marketing Officer for KFC U.S. "Hot on the heels of launching our $2.49 Go Cup, the introduction of $10 Weekend Buckets provides a 'Wow! value' for meals with family or friends during the best time of the week – the weekend."
KFC last offered $10 Buckets in mid-2011, but the deal was available only on Sundays. The current limited-time-only offer extends the $10 deal throughout the entire weekend, allowing value seekers to enjoy their favorite KFC chicken at a great price on both Saturday and Sunday.
For more information, visit www.kfc.com