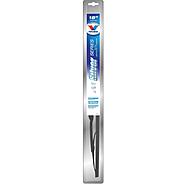 Save on some essential vehicle maintenance today ONLY at Kmart.com.
One of Kmart's deals of the day is 50% off Valvoline wiper blades
. You can grab some wiper blades for as low as $3.25, which is a pretty great price for decent wiper blades!
You can also pick them up right at your local store for free.